Kim Kardashian's news shapewear line, Skims, made a record-breaking amount of $2 million in just 2 minutes. The line launched online last Thursday, September 11, 2019.
According to Style Caster, Skims' launch broke the record of Spanx. When Spanx launched its products, it reportedly made $4 million for its first year of business. However, the Keeping Up with the Kardashians star already made half of this amount within minutes of introducing the products on its website.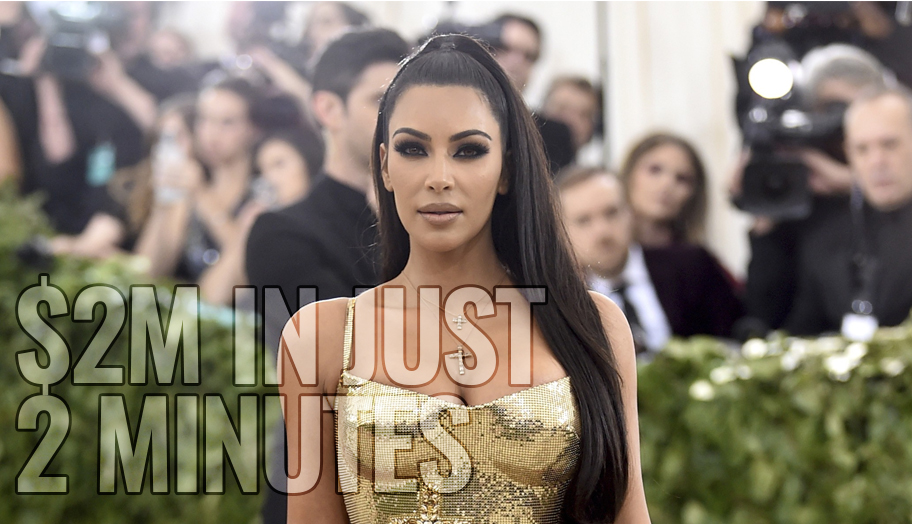 Skims is a shapewear line founded by Kim Kardashian-West. The shapewear line comes in a wide range of colors and sizes, with the reality intending to cater to audiences of all shapes and sizes. The designs and cuts of the shapewear were also intended to be worn with different types and cuts of clothing. The bodysuits and other products were also made to target different problem areas of the body, including tummy, butt, waist, and thighs.
All of the products are priced affordably, with nothing going over $100. Following the line's online success, most of the products available on the website are now nearly sold-out. Style Caster reports that Kim Kardashian's team is working to quickly restock the products.
In an interview with Cosmopolitan, Kim Kardashian said, "I know what I want in this area, and that's not the case with every project I work on." She continues to say, "I do get insecure and just 'Oh, I hope you like it, I hope people understand this and it'll translate.' But this one, I'm like no, I got this. I know exactly how to make it comfortable and even a bit sexier."
Prior to launching Skims, the reality television star and beauty mogul called her line 'Kimono,' earning the ire of numerous people around the globe, particularly of the Japanese. Following the continued backlash, the star renamed her line to Skims.