Asset management company Liechtenstein Global Trust (LGT) recently announced its acquisition of majority stakes in Validus Wealth, says Live Mint. Validus Wealth, another asset management company in India, announced that its management team will retain the rest of the stocks.
This development comes after Validus, formerly known as Wadhawan Global Capital (WGC) Wealth, chose to go the Employee Buyout (EBO) route not long ago. Validus was launched in September last year, offering various financial management including lending, protection and investment services.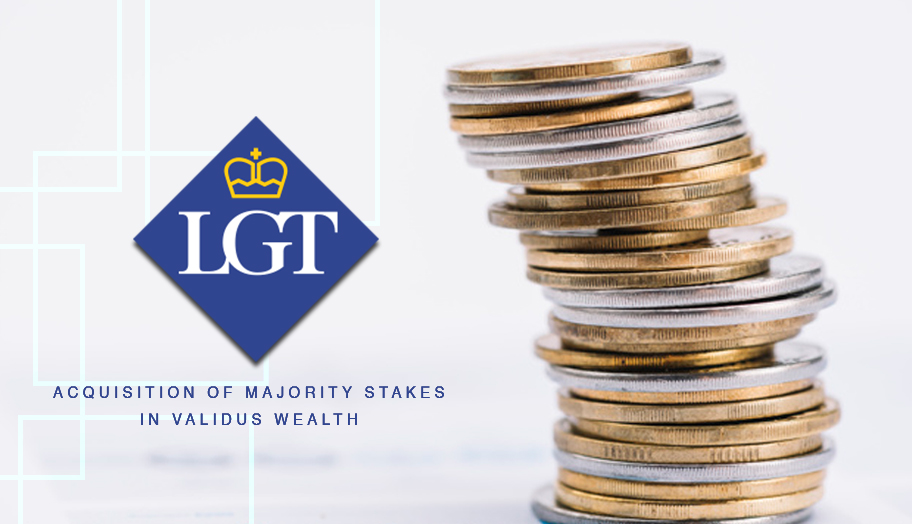 The acquisition is expected to aid the Indian firm in fortifying its services, allowing it to cater to high-net-worth and ultra-high-net-worth households in India.
LGT is also optimistic regarding this deal. According to a statement released by Validus, the transaction will enable the European wealth management firm to improve its presence in the global market. It will also have access to the "thriving Indian wealth management market."
Validus was a victim of the so-called "liquidity crunch" suffered by Indian non-bank firms starting September. This led the companies to sell majority stakes to larger players. Companies that opted for divestment include WGC and Dewan Housing Finance Corp. Ltd (DHFL).
Meanwhile, LGT is owned by the Liechtenstein royal family.
The transaction is slated to be finished in two to three months after regulatory bodies approve the acquisition. Atul Singh, current CEO and founder of the Indian company, will continue his leadership of the company.
Singh remarks that the Indian company's successful performance is indicative of the increased opportunities for Indian asset management institutions. According to him, their "ambitious agenda" will be aided by LGT's expansive means. It will also help in improving the services offered by the home-grown firm.
Some of the offerings Singh aims to foray into include providing a platform for complete services to private clients.