UK fintech Rimilia announced Monday it had secured a total of $15 million in its additional funding joined by its existing investors and partners. The round, which included Eight Roads Ventures, Kennet Partners, and Silicon Valley Bank, has brought Rimilia's total raised to $40 million.
In a press release, the London-based fintech company said it will be using the fresh capital to fund its product innovation, invest in new talents, and advance plans on its global expansion.
"We are delighted to receive further investment from our existing investors, which validates our vision for the company, our technology, and will help us build on the growth that we are achieving," said Kevin Kimber, CEO of Rimilia, in a statement. "This additional capital sets Rimilia up for continued success, and will be used to build out our market presence and advance our software, while also focusing on building out our team to add further subject matter expertise and leading data scientists to further advance our automation and AI."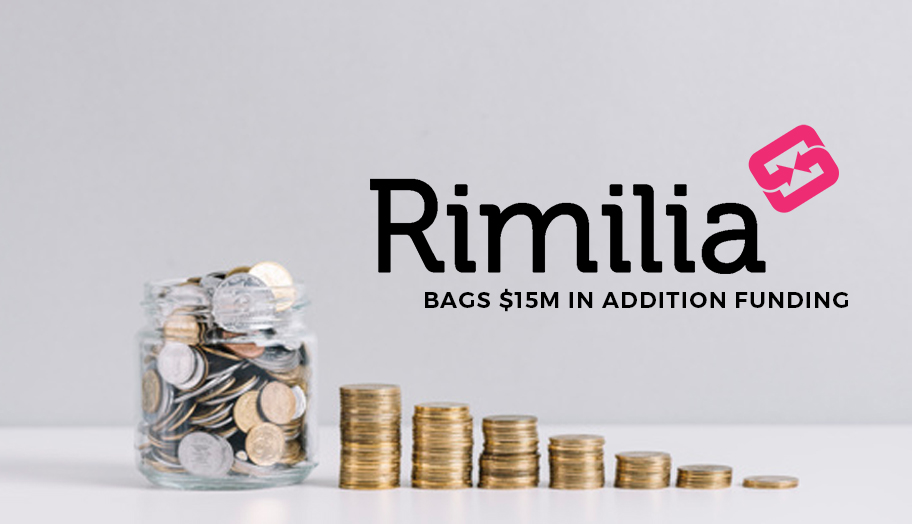 The funding follows a successful year for the company, which saw the appointment of Kevin Kimber as the new CEO and the arrival of 67 new members to the company. In addition to this, Rimilia has also opened new offices in various cities, including London, Denver, and Toronto.
Founded in 2008, the firm works as a SaaS-based fintech company that enables organizations to regulate cash flow and cash collection in real-time. To date, Rimilia operates in over 50 countries, covering the USA, Europe, and Australia. Among its biggest customers include Santander, Wesco, Gazprom, TalkTalk, Avis, and Hertz.
Davor Hebel, Head of Europe Ventures, Eight Roads Ventures, commented:
"Rimilia's SaaS platform has quickly established itself as a vital resource for global finance professionals, creating real efficiencies and helping to increase revenues. Under Kevin's leadership the business has shown strong growth and we look forward to continuing to work together – using the power of our global network to support Rimilia as it scales."