MetLife, Inc., a financial services company, has introduced new pet insurance intending to expand pet insurance coverage and meet the diverse financial demands of pet owners.
MetLife's pet insurance provides a variety of benefits at very low prices for dogs and cats of any breed and age. It offers unique advantages for pet owners. For example, telehealth concierge services are available.
Additionally, insurance benefits from the previous year can be carried over. Family plans can cover several pets under a single policy. There are also no waiting periods for orthopedic issues. And, clients can receive bereavement counseling.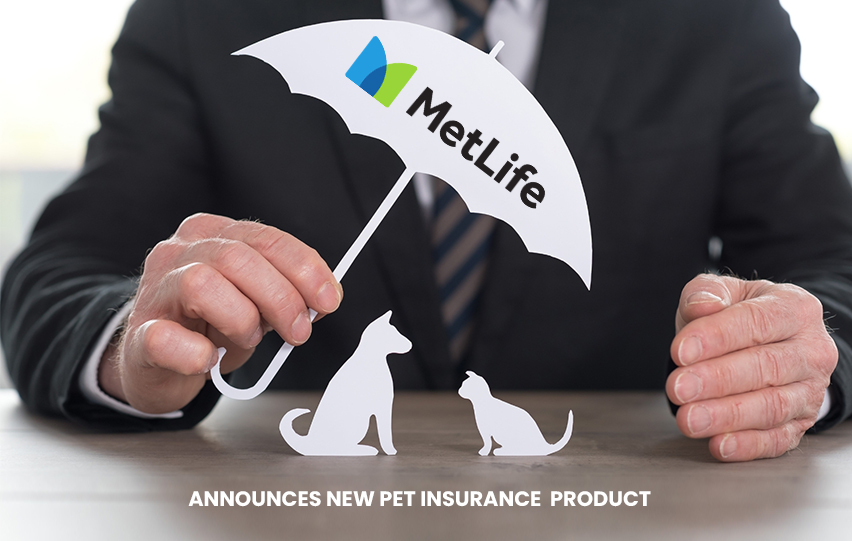 The plan includes among of the least wait times for sicknesses and accidents. It also has a free claims process that clients can submit and track using a mobile app.
Pet owners can freely pick their preferred licensed veterinarian in the United States, and they may expect to interact with devoted, kind, and knowledgeable pet advocates.
Besides, MetLife Pet Insurance is available as an employee benefit as employees are increasingly requesting that their companies provide pet insurance as part of their benefits package.
According to Katie Blakeley, VP, and Head of MetLife Pet Insurance, pet parenting provides joy to many people. They receive physical, social, and mental health benefits from pet caring, particularly during the pandemic.
She added that it is essential that pet owners understand the importance of pet insurance to guarantee that pets get the finest possible care.
The company's attempts to cover pet medical costs, which usually cause financial hardship and necessitate borrowing, are reflected in the launch.
MetLife's latest initiative is in line with its goals to boost its position in the pet insurance industry in the US. The company has repeatedly made significant steps to increase its expertise in pet service and promote the value of pet insurance.