Ex-Goldman Sachs executive veteran, Michael Sherwood, is slated to join Revolut. Sherwood left his vice chairman post at Goldman Sachs last 2016, working for the company for more than three decades, states Pymnts.
Considered as one of the most prolific and high-profile bankers of his time, Michael Sherwood has agreed to join Revolut, a unicorn fintech company based in the United Kingdom. His appointment to the company will officially be announced within the week.
Sherwood will be taking up a non-executive position at the financial technology firm.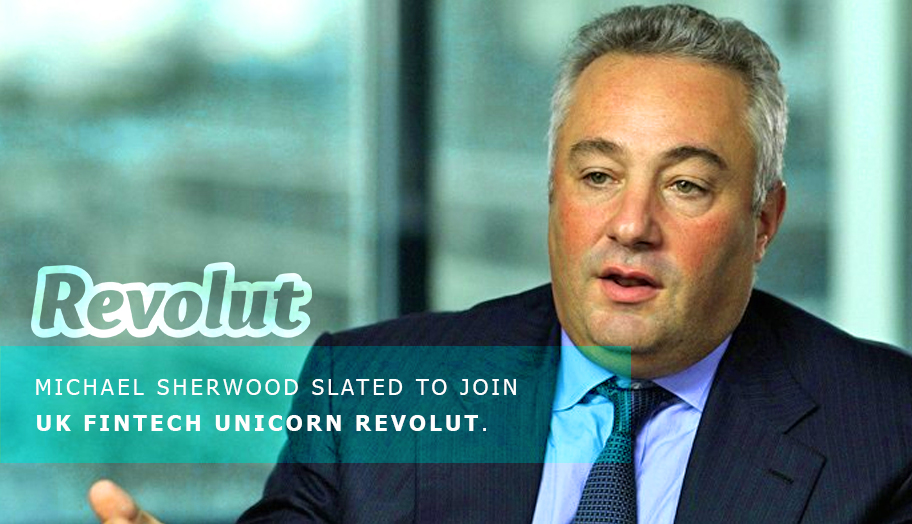 Re-entering the Banking Industry
According to a report published by Telegraph, Sherwood left Goldman Sachs after facing and enduring numerous months of Parliamentary investigations surrounding his involvement in the sale of BHS. After three years out of the limelight, this is the first time the ex-Goldman executive will be entering the banking industry once more.
Other notable personalities who will be joining the ranks of Sherwood include Richard Davies. Davies is slated to take on the chief operating officer position, notes Telegraph. Meanwhile, Caroline Britton will spearhead the audit committee board, reports Sky News.
Pymnts reveals that Martin Gilbert joined the company earlier in March as its adviser.
Why Revolut
Based on the report by Sky News, Sherwood's official appointment in the company sheds light on the high standards and ambitions set by the financial technology corporation. Through the appointments of key individuals, the company "seeks to strengthen its relationship with key regulators."
Having faced heat from UK authorities earlier this year "over questions of its ability to combat illicit money transfers," Markets Insider states that Revolut's hiring move would "help improve corporate governance."
Called the "Amazon of Banking," Telegraph notes that Revolut is considered as one of the biggest and most successful financial tech companies. It was founded in 2015 by Nikolay Storonsky, current chief executive officer of the business, and Vlad Yatsenko.