U.S. multinational bank Morgan Stanley reported a profit jump of 51 percent in its fourth-quarter report, rounding up an excellent performance in all three businesses.
The bank's revenue hits $13.64 billion, a $2 billion ahead of wealth analysts' estimate of $11.54 billion. Integrating its E-Trade acquisition from 2020, the bank's profit per share was $1.92.
It ended up strong with the exceptional trading business, investment banking, and wealth management. The bank's one of the major banks which posted its fourth-quarter earnings this 2021. A jump in new client assets also contributed to the massive increase in its wealth portfolio.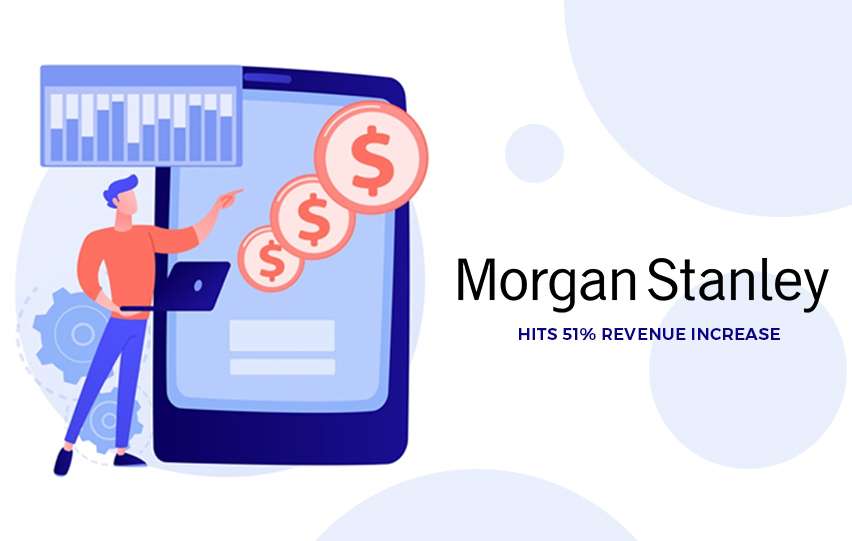 Even though the Pretax profit fell nearly 8 percent or $1.1 billion, it was compensated by E-Trade-related compensation. The impact of the integration-related expenses made the wealth business performance poor at 18.8 percent, from 2019's data of 22.9 percent.
"Our unique business model continues to serve us well as we further execute on our long-term strategy with the acquisitions of E-Trade and Eaton Vance," said CEO James Gorman.
Analysts were positive about the bank's revenue, surpassing rivals like Goldman Sachs and JPMorgan Chase. Due to the robust trading and investment banking results, Morgan Stanley's standing didn't disappoint.
The biggest revenue driver is the wealth management division which produced $5.68 billion, or half a billion dollars more than the analysts predicted. The equities trading is also strong, producing roughly $2.49 billion in revenue.
Fixed income trading is also a wealth generator at $1.66 billion, or $200 million more than the analysts have anticipated. Meanwhile, investment banking generated a total of $2.3 billion in revenue, $1.81 billion more than what's expected.
The bank's shares are unchanged after rising at 1.9 percent in the premarket trading. It took a victory lap at this point, stabilizing the profit for the first quarter of 2021.