A rare Philippine map touted as the 'mother of all Philippine maps' sold for $46.72 million last September 14, 2019. The chart was auctioned at the Leon Gallery's The Magnificent September Auction event, which sold in just four minutes.
According to ANC News, the diagram is called the Extraordinarily Important and Exceedingly Rare Murillo Velarde Map of 1734 of Las Yslas Filipinas. Ms. Lori Juvida, a gallery owner, won the bid, exceeding the initial expected price of 18 million pesos. The map previously sold for 12 million pesos in a 2012 Sotheby's auction held in London, where Mr. Mel Velarde, chief executive officer of telecommunications company NOW, won the bid.
Juvida reportedly refused to reveal the identity for whom she was bidding for, simply brushing remarks and saying it was intended "for a friend," says the Straits Times. Director of Leon Gallery Mr. Jaime Ponce de Leon said "the strength of its price is its rarity and its historical significance… As a document of history, it is very important."
Originally published in 1734 by Pedro Murillo Velarde, a Jesuit cartographer, the drawing allegedly helped the Philippines in challenging China over claims of the West Philippine Sea. Murillo Velardo supposedly tapped Filipino cartographer Nicolas de la Cruz Bagay to do the map for him, reports ANC News.
Meanwhile, Francisco Suarez enhanced the appearance of the map by drawing 12 unique panels on both sides, showing the everyday activities observed in the country.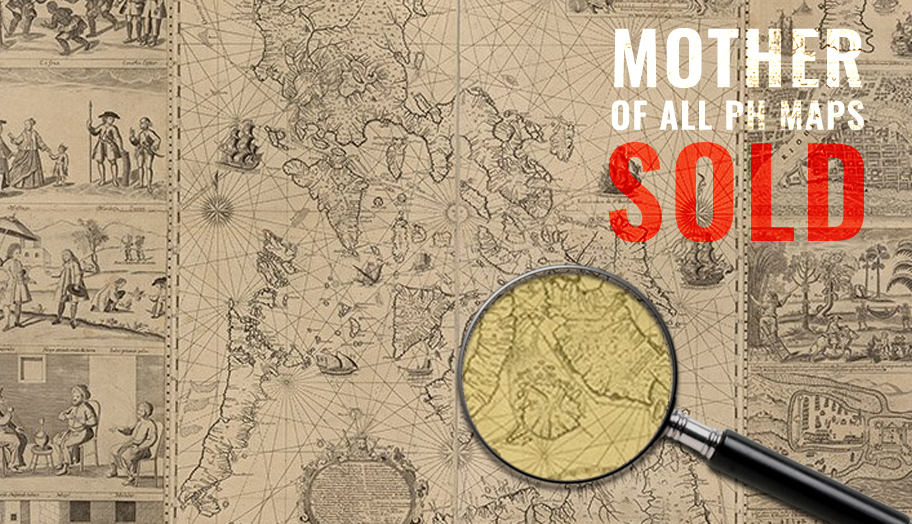 The mapping of the Philippine islands helped the Philippines win over the case brought to the Permanent Court of Arbitration in The Hague last 2013. Described as the "mother of all Philippine maps," it featured more than 900 cities, towns, and villages in the country. Apart from these, the depiction also highlighted essential waterways and rivers of the nation. The map also included the infamous Scarborough Shoal, initially referred to as the Panacot.