Mumbai-based online fashion retailer Bewakoof.com has secured $11.2 million investment in its latest funding round led by Bahrain's alternative asset manager, Investcorp.
According to a report from Tech in Asia, the accumulated fund will be used by Bewakoof to develop its platform and gather consumer data via machine learning. The company is also set to invest in back-end tech and category expansion.
"We are very pleased to have Investcorp on-board with us as we gear up for the next exciting stage of our journey," said Co-Founder and Director of Bewakoof.com, Prabhkiran Singh.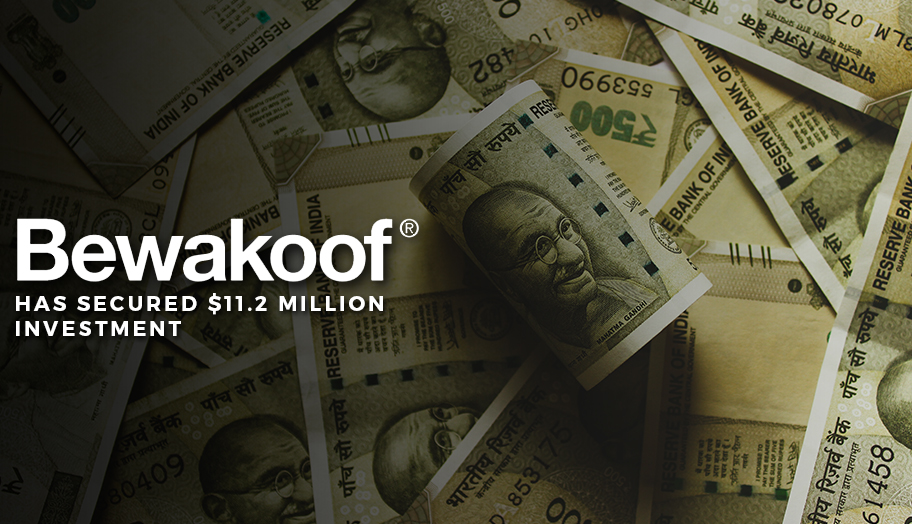 "At Bewakoof.com, the customer is at the centre of everything we do, and we remain committed to providing quality and creative fashion to the youth at an unmatched value. Having grown significantly in the last couple of years, we will continue investing in improving the customer experience through technological innovation and focusing on talent acquisition," he added.
Founded in 2012, the company works as an online apparel company that sells trendy clothing to Indian millennials at affordable prices. To date, Bewakoof claims to be driving sales of over 650,000 products per month with a customer base of over four million.
"Bewakoof.com has an impressive team led by its founders Prabhkiran and Siddharth. They offer exceptional products, with a focus on innovation, affordability, capital efficiency, and bottom-line contribution. All these factors make us believe that Bewakoof.com is a unique company amongst Indian digital consumer brands," commented Gaurav Sharma, Co-Head of Private Equity at Investcorp India.
Investcorp reportedly provided nearly 90% of the funding in the latest round, scoring a 14% stake in the online fashion retailer and securing a seat on its board.
"This is the first institutional funding round in the company. The firm has, so far, worked with very little capital and has focused on its bottomline as well as its topline. Therefore, it has been profitable for the last four years and is one of the few internet startups in the country to have done that," added Mr. Sharma.