Looking for a credit card to use for a wide variety of transactions? You can consider getting the M&S Credit Card Reward Plus.
The M&S Reward Plus Credit Card allows you to earn twice the points you get for every shopping transaction. However, this only applies for the first 12 months from the card's issuance. After the introductory promo, you can earn 1 point for every GBP 1 you spend.
Aside from the double rewards for the first year, this card also gives you 2,000 M&S points equivalent to GBP 20. You can receive this reward when you use your card within the first 90 days.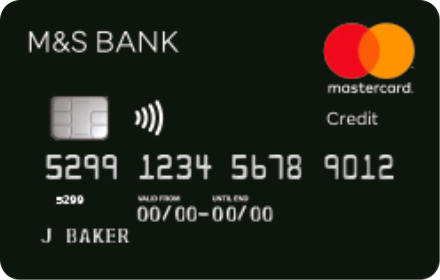 Other benefits you can enjoy include 0% rates on shopping for the first 6 months. You can also make balance transfers with 0% rate for 6 months. However, this is only available for 90 days upon issuance.
Eligibility and Application
If you are interested in getting this credit card, make sure you check your eligibility. Applicants can only qualify for the offer if you are over 18 years of age and a resident of the United Kingdom, as well as willing to undergo a credit register search and scoring.
During the application process, you are required to provide personal and contact information. This includes your residential address, employment history, financial background and email address. Keep in mind that the bank does not allow the opening of a new credit account if you have held a credit card with them within the past 12 months.
You can apply for the credit limit you prefer. However, the bank will evaluate your financial and credit background to determine the appropriate credit limit.
To get started with the application process, applicants must visit the M&S Bank website and click "Apply".
Fees and Charges
Keep in mind that fees and charges apply for this card. When you apply, you can get the representative purchase rate of 19.9% annually, with an assumed credit limit of GBP 1,200. The representative annual percentage rate (APR) is also 19.9%.
Remember that these rates are variable, so they may change based on the base rate. Moreover, over the limit and late payment penalty fees apply.