In the coming academic year, the National University of Singapore (NUS) will open Masters and Ph.D. programs in fintech. It aims to develop a strong community of high-quality research talent and skills to assist Singapore's financial industry.
Huang Ke-Wei, AIDF's Director of Academic Programmes, said "In this golden age of technology, banks are becoming more efficient as more operational processes are being automated by AI, and decision making is assisted by sophisticated data analytics. Such advancement is rapidly reshaping the financial services sector."
The two new graduate programs are listed under the Asian Institute of Digital Finance (AIDF). NUS, together with the Monetary Authority of Singapore (MAS), and the National Research Foundation Singapore (NRF), established AIDF, a university-level institution.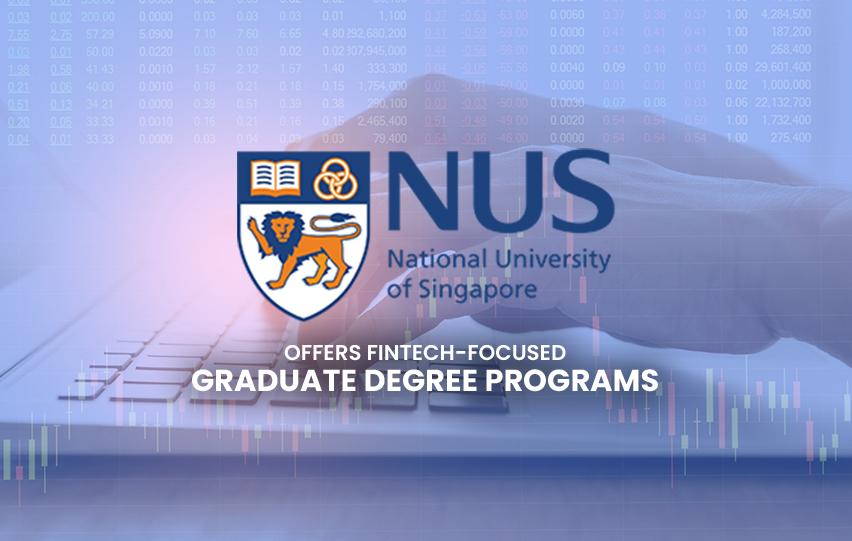 "At the same time, financial institutions are facing rapid market changes and intensified global competition. In-demand skill sets such as competencies in digital technologies and innovation, which our new Masters and Ph.D. programmes are designed to impart, will give our graduates a significant competitive advantage to thrive in the industry," he added.
NUS Computing, NUS Business School, and AIDF partner on the Masters in Science in Digital Financial Technology.
The master's program is mainly for individuals wanting to work as FinTech security experts, financial quantitative analysts, AI app developers, or computer scientists in fintech companies or financial institutions.
AIDF and the NUS Graduate School will co-host the Ph.D. in Digital Financial Technology program. For coursework and research, each student is supervised by an academic committee.
Students attend courses in fields like the economics of fintech innovations, fintech infrastructure, AI or machine finance learning, and smart credit analytics, among others, that are specifically relevant to their research ventures.
The Ph.D. program of NUS is notable for being the first and only doctoral program in the country that concentrates solely on Fintech-related topics.