UK-based lender NatWest became the latest player to enter the UK's thriving fintech scene with the launch of its new digital bank on Wednesday, Nov 27. According to CNBC, the roll outcomes as an attempt to compete against start-up rivals Monzo and Revolut.
The digital bank, called Bó, operates as a digital, cloud-based bank with its own Faster Payments connection. The product can now be availed on the App Store and Google Play and features smart money management tools designed to help users budget, set goals, track progress, and experience impressive Visa exchange rates abroad.
"In this digital, contactless age, people need support in managing their money more than ever. It is all too easy to lose control. Our data suggest that three-quarters of people in the UK are living financially unsustainable lives," said Bó CEO Mark Bailie in a press release. "We want to help change this. We are launching Bó to help people build the habits and routines that will allow them to do money better day-by-day and week after week so they can fund their lives and lifestyles in a more sustainable way," said Mark Bailie, chief executive of Bó.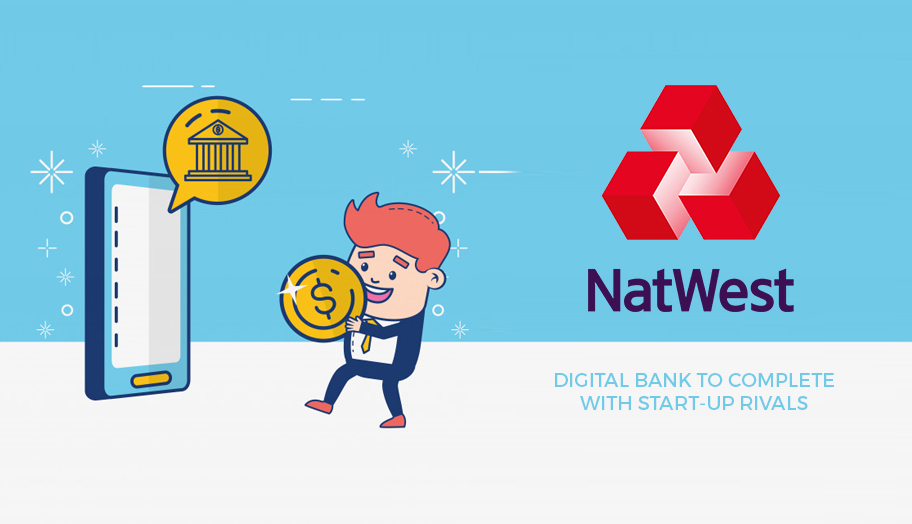 "As we're part of NatWest, people can rely on Bó to keep their money safe," "But as a digital bank, built entirely on a separate cloud-based technology, Bo is also able to harness new technology and develop rapidly in line with our customers' needs and expectations."
Founded in 1968, NatWest works as major retail and commercial bank based in the United Kingdom. In March 2000, Royal Bank of Scotland (RBS) acquired NatWest Bank in a £21 billion bid. Today, the British lender takes pride in over 14 million customers and more than 1 billion log-ins in its app per year.
Its latest digital bank, Bó, had been in the works for 18 months and required a £100 million budget.