Swiss food brand Nestle enters an asset purchase agreement with Allergan to acquire the gastrointestinal medication Zenpep.
This acquisition marks Nestle's move to enter medical nutrition and expand its therapeutic products. The deal is still ongoing and further details are not disclosed by either of the two companies.
"This is a significant opportunity for our business in the United States to add a complementary product to our existing range of nutrition products that support food ingestion, digestion, and absorption," said CEO Greg Behar.
Zenpep is a medication that helps people to digest food properly. The drug is available in the United States and has net sales of $237 million in 2018. It is mainly marketed for people with Exocrine Pancreatic Insufficiency (EPI), which basically helps to digest food due to a lack of enzymes to break down fat, protein, and carbohydrates.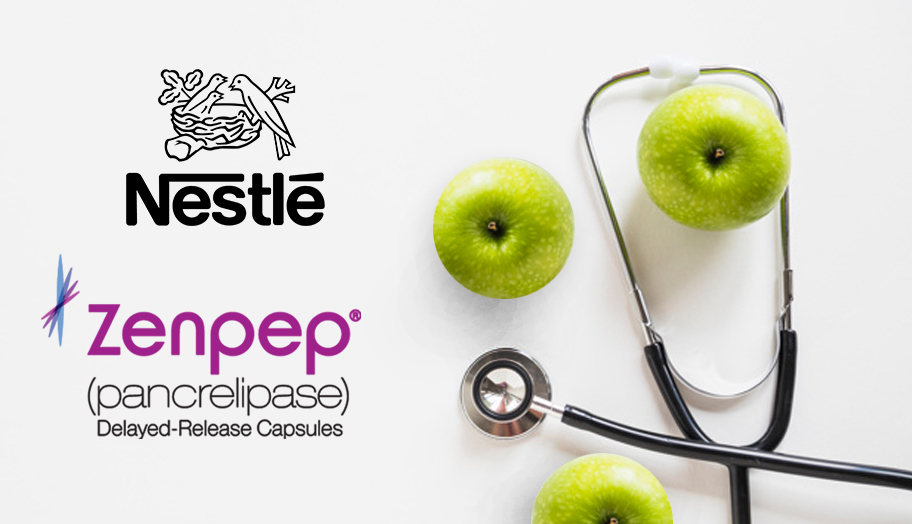 Nutritional Products
According to company research, the mainstream food business can be out-turned by nutrition products over the course of time. By acquiring Zenpep, Nestle can combine medicine and food—a win-win strategy to get more sales.
People with EPI in the United States are huge in number. With Zenpep, they can dominate the market and offer a more natural way of dealing with the disease.
Citing medical nutrition business, Behar states that the company plans to grow into a new business, with the help of Zenpep. "We have extensive experience in Zenpep's therapeutic areas of digestive diseases through our medical nutrition business and will leverage those capabilities as we grow this new business," added Behar.
In addition to the nutritional products offered, the company also plans to partner with hospitals and healthcare clinics to educate about the product. This will help the company sell Zenpep in hospitals in the United States.