According to the published customer agreement guideline, the new Apple Credit Card will not allow cardholders to purchase cryptocurrencies.
The card, in partnership with Goldman Sachs, restricts purchases on cash equivalents such as gaming chips, race track wagers, lottery tickets and cryptocurrencies such as bitcoins. The Market Watch reports that purchasing bitcoins will be a huge gamble for Goldman Sachs and Apple. Limiting blames for cryptocurrency purchases made on the card.
In addition, Apple and Goldman Sachs are also concerned about volatile prices that could lead to debts that cardholders cannot repay.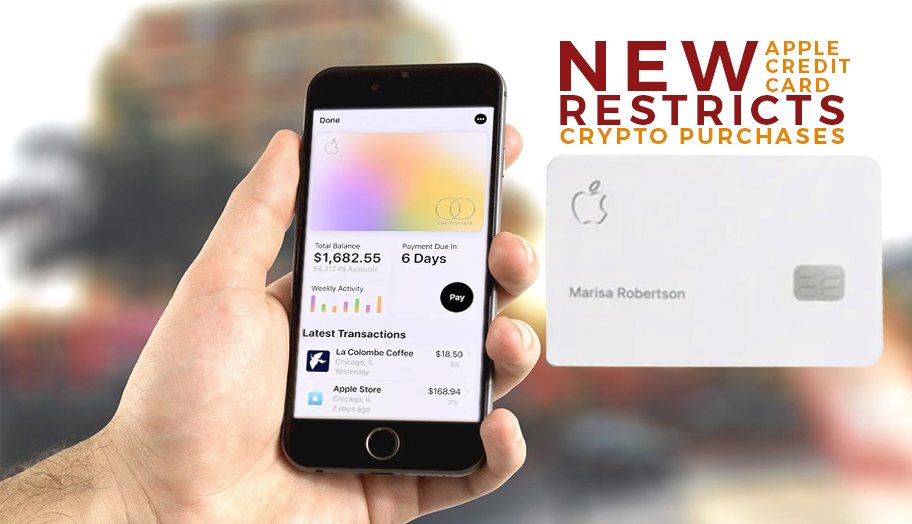 Apple card's Terms of Service states, "Cash advance and Cash Equivalents' means any cash advance and other cash-like transactions, including purchases of cash equivalents such as travelers checks, foreign currency, or cryptocurrency; money orders; peer to peer transfers, wire transfers or similar cash-like transactions; lottery tickets, casino gaming chips (whether physical or digital), or race track wagers or similar betting transactions."
This appears to be old news because traditional credit cards also do not allow lottery purchases and casino chips. In fact, this is already a standard procedure for credit cards since issuers will be put to blame once charges go up the roof.
Last March, Apple announced its plan to roll out its very own credit card with a 2% cashback incentive for all Apple Pay and Apple Store purchases. When purchasing directly from Apple stores and Power Mac Centers, cardholders can earn 3 per cent cashback, which is a generous reward system.
The highlight of the credit card is its security features, which provide a unique card number for transactions made online. In addition, the tech giant also claimed that they won't know the purchases of cardholders and only its issuer, Goldman Sachs, can have all the data of consumers.
The Apple card is set to release this August and it doesn't come with an annual fee and late payment fees.