Insurer giant New York Life announced Wednesday it has entered into a definitive agreement with global health service company Cigna to acquire the latter's group life and disability insurance business. The deal, which is valued at $6.3 billion, is expected to close in the third quarter of 2020.
"This transaction increases the value we can deliver to our policy owners, strengthens our well-defined business model, and adds millions of customers to the New York Life family," said New York Life Chairman and CEO Ted Mathas. "Cigna's group life and disability business enhances our portfolio of strategic businesses and is led by an experienced management team and high-quality workforce, who we look forward to welcoming to our company. We are fully committed to making this transition as seamless as possible for employees and clients alike," he added.
As part of the deal, the group life and disability insurance business of Cigna will operate within New York Life's portfolio of strategic businesses. Employees of the Cigna Group Insurance, along with those who primarily support the acquired business, are also set to be transferred to New York Life once the deal is completed.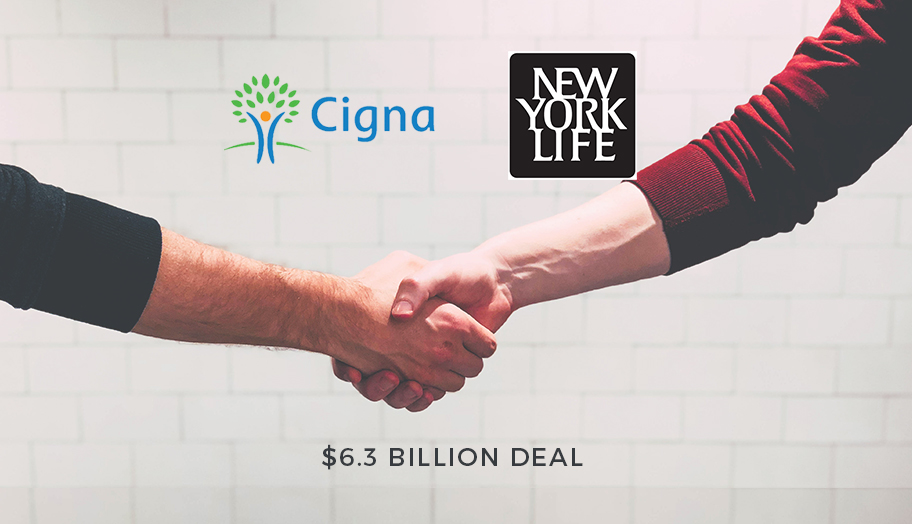 "We are proud of what we have achieved in our life and disability business, and the world-class team that powers it. We are confident that clients and customers, including the many who also receive health and related benefits through Cigna, will continue to enjoy the high-quality benefits solutions and service for which this business is known," commented Matt Manders, Cigna's President of Strategy and Solutions.
The transaction is expected to provide Cigna with $5.3 billion net after-tax, which, according to the firm, will be used to repurchase share and repay debt in 2020, following its $54 billion acquisition of pharmacy-benefits manager Express Scripts about a year ago.