The Norges Bank Investment Management (NBIM) is closely watching Kirin Holdings Ltd. because of its link with Myanmar's military-owned business, reported Bloomberg. This can result in the fun's divestment in the beverage company.
Myanmar's military is being scrutinized for the recent human rights violations after it staged a coup deposing the democratically placed government.
The Norwegian sovereign wealth fund, the largest sovereign wealth fund in the world with $1.3 trillion, cites the Japanese company's possible contribution to such violations as a reason for the reconsideration.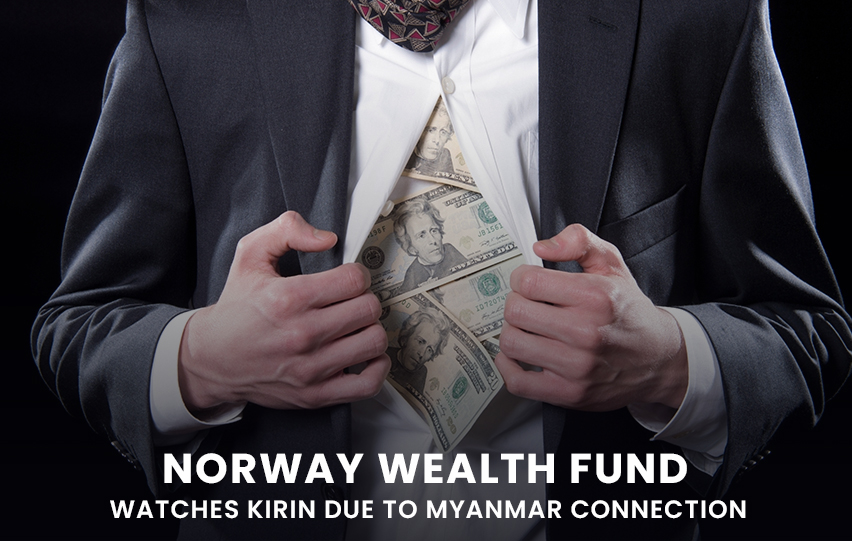 In a statement, the fund said, "The Council on Ethics has recommended placing the company under observation based on Kirin's business cooperation with an organization with ties to the military in Myanmar."
Kirin entered a joint venture with the Myanmar Brewery, a company under the Myanmar Economic Holdings Public Company Limited (MEHPCL) which is a military-owned conglomerate, as per Nikkei Asia.
In response, Kirin announced that it will be cutting ties with the company, which means it will back out of its controlling stake with a valuation of around $1.7 billion. Meanwhile, the NBIM controls 1.29% of Kirin's stakes valued at $277.1 million.
A statement emailed by the brewery to Reuters said, "We remain focused on urgently implementing the termination of our joint-venture partnership with MEHPCL. It is worth noting that the company still seeks to enter the Myanmar market."
The fund is known to be managed according to a set of ethical guidelines. It is known to place companies under scrutiny with recommendations from its ethics council, which referred Kirin for observation.
Aside from Kirin, the ethical council also suggested closely watch ThyssenKrupp AG because of projected risks that it might contribute or participate in corruption. The firm denied such allegations and emphasized its priority toward policy compliance.