Bloomberg reveals that Norway's $1 trillion wealth fund has significantly made a jump with an increase amounting to $84 billion, just within the first quarter of 2019. This amounts to $16,000 per citizen. This significant growth comes after the Oslo-based funding undertook a sell-off towards the end of 2018 in a move to establish its portfolio.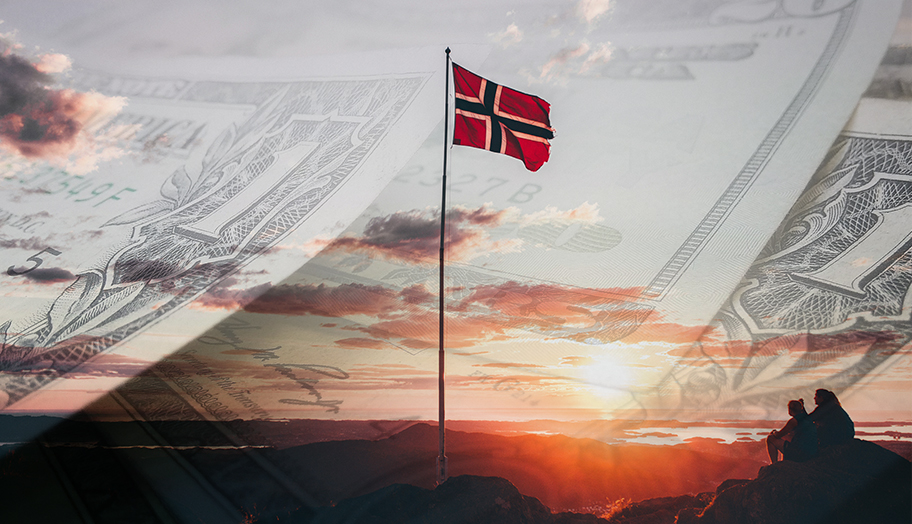 This growth shows a return of 9.1% (amounting to 738 billion kroner or $84 billion), as well as a rise in stocks, bonds and real estate amounting to 12.2%, 2.9% and 1.7%, respectively. This resulted in the fund holding equities, bonds and real estate amounting to 69.2%m 28% and 2.8%., respectively.
Chief executive officer Yngve Slyngstad of the fund states that this quarter was 'exceptional,' as the third highest in terms of returns. Moreover, it is also the 'highest ever in terms of kroner.' Slyngstad led the fund during its November to January sell-off to 'take advantage' of the fall in prices that occurred during the aforementioned time frame. This drive resulted in $30 billion in stocks or 70% holdings.
Pooling from the country's revenues from oil and gas industries, the funding was able to meet its real return target of 3%, which was adjusted from 2017's 4%. This adjustment came after the country experienced some of its lowest recorded interest rates and negative bond yields. In 2016, the country also had to make its very first withdrawals due to extremely low crude prices.
Norway's fund is known to depend on overall markets. After its decline towards the end of 2018, central banks including the U.S. Federal Reserve ended the tight monetary policy. Meanwhile, the country's most significant stock holdings were Apple Inc. and Microsoft Corp. The fund's stocks in tech rose by 17.6%, while its highest stock returns by region are from China (20.3%) and North America (14.6%).