The total number of billionaires all over the world dropped by 5.4% in 2018, according to Wealth-X.
In its 2019 Billionaire Census, the high net worth data and intelligence company said the increased market volatility, global trade tensions, and a global economic growth slowdown influenced the decrease of the number of billionaires to 2,604 from 2,754 in 2017. The collective wealth of the ultra-rich also dwindled to $8.56 trillion from $9.2 trillion in 2017.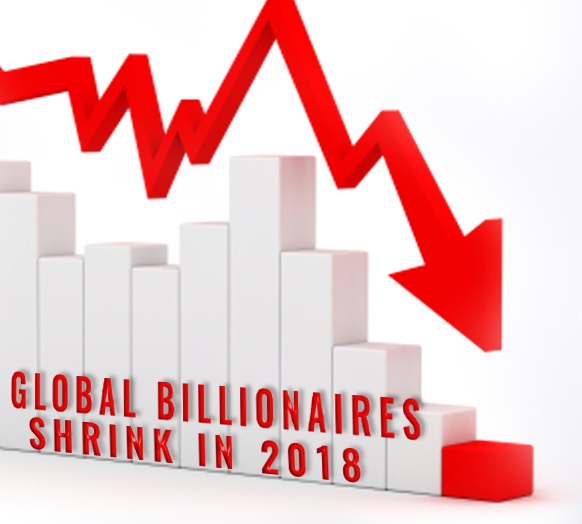 In the paper, the Wealth-X explained the drop in numbers in 2018. The high number of billionaires in 2017 can be linked to a period of unprecedented wealth generation and rosy market performance in the first half of 2017. The surge in the personal wealth of the wealthiest people on the planet suffered from a loss of momentum during the second half of the year.
Political and economic jitters such as the trade war between the U.S. and China also played a role in the decline, especially in Asia-Pacific. A strengthening US dollar, disruption in the auto industry, and plunges in tech shares also contributed to the fall. An isolationist stand in the US and swelling of anti-rich and anti-immigrant sentiment last year were also instrumental in the 2018 trend.
Asia-Pacific saw the greatest number of reduction in billionaire population last year. The billionaire population in the region shrank by 13% while their total wealth dropped by 8% in 2018, according to Wealth-X.
The region saw 109 billionaires losing their position after experiencing a $212 billion plunge in their total combined wealth. China, Hong Kong, Indian and Singapore were the leading countries with the most billionaires losing their status.
The findings were a reversal of fortunes in 2017, a period when the region had the most ultra-rich people than others.
The only region to record growth was North America, with its billionaire population growing to 3%.