Off-White designer and creative director for Louis Vuitton, Virgil Abloh, recently launched his home collection under his brand. The new venture is called Off-White HOME, which focuses on luxurious design and furniture pieces.
According to Vogue, the collection will be divided into three pieces, namely "BATH," "BED," and "CERAMICS." In an exclusive interview with Vogue, Virgil Abloh states that his decision to focus solely on these three aspects stemmed from his desire to communicate comfort and luxury to consumers. Abloh said, "there are certain things that come to mind when you think about a home or your home. It's familiar, comfortable… I think these three [aspects] speak to all those comforts and the necessities that we've come to expect should be provided to us in a home."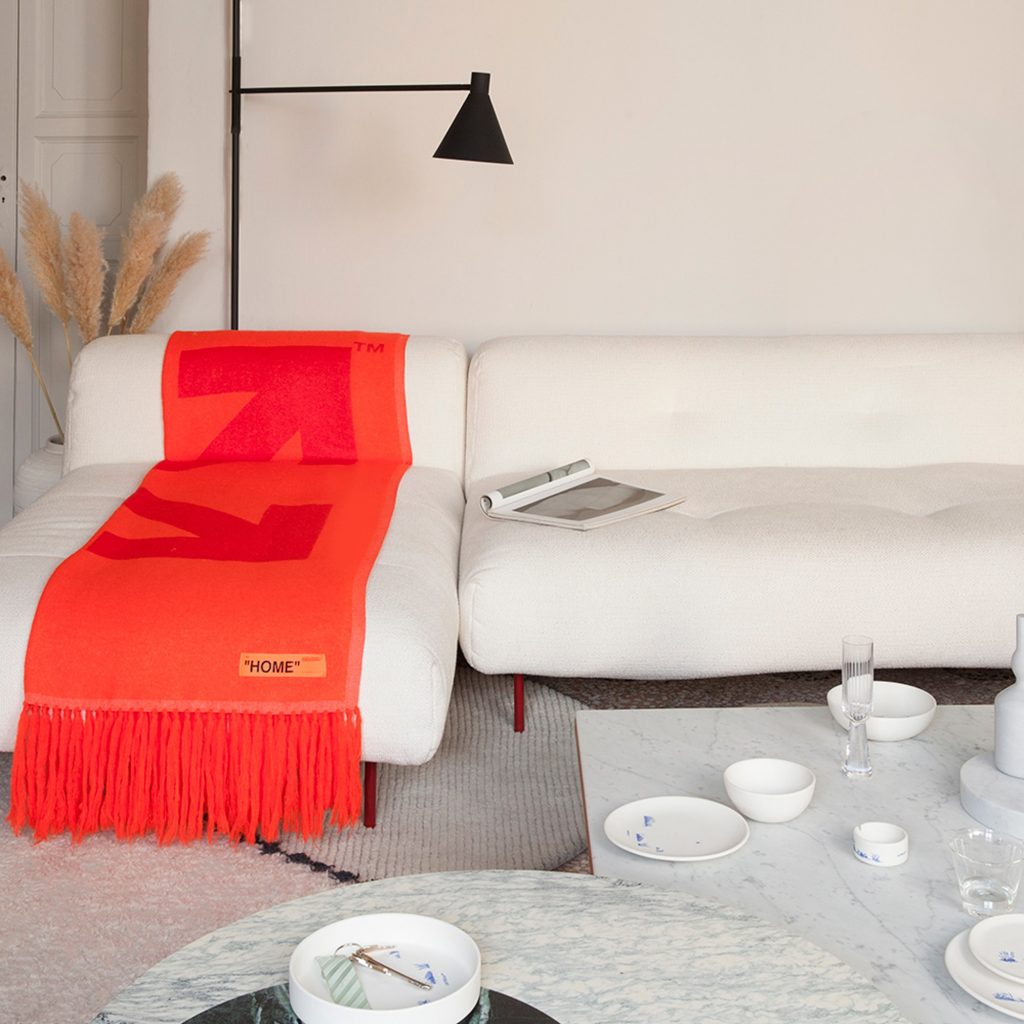 The line, which will launch in Off-White's Mykonos store, includes living necessities such as coffee mug and cup set, glass, pitcher, ashtray, breakfast set, lunch set, soap tray, bedsheets, terry-cloth towels, a matching terry-cloth bathrobe, and many more. A poppy red knitted throw will also be sold under the brand, notes Vogue.
True to his vision, aesthetic, and brand, the collection will all be made in an off-white colour finished with diagonal arrow emblem detailing alongside vine leaves. Meanwhile, his "CERAMICS" collection will feature ivory-coloured base decorated with blue-printed cornflowers for that pop of colour, reports GQ Australia. All of the pieces are labelled with the brand's logo.
The "HOME" collection is Virgil Abloh's first furniture goods venture. Abloh's previous forays include partnerships with Nike, Louis Vuitton Men, and a furniture collection with the Swedish company, IKEA.
While the Off-White line will be a Mykonos exclusive starting August 22, 2019, the new line is also slated to launch at the brand's website come the first of September 2019. This will also be available at the EMPTY Gallery on the same date, with prices ranging from $95 to $635.