Ola, the largest ride-hailing service in India, is set to enter the health insurance space with the announcement of its plan to roll out a health insurance solution in partnership with Religare Health Insurance.
According to an article published by The Hindu Business Line, the health insurance product called the OlaMoney-Religare Hospicash, is a unique health insurance solution that will enable users to claim ₹5,000 per day of hospitalization, which totals to ₹500,000 per year.
"The financial needs of customers are fast changing with the myriad uncertainties that surround us. More and more consumers are forced to use their savings to pay for unplanned hospitalisation expenses," said Nitin Gupta, CEO of OlaMoney, Ola's financial services arm, during the launch of the product.
"With our unique Hospicash product, we aim to create seamless access to quality healthcare for millions, forever alleviating the typical hurdles that most policyholders today face. A flexible and affordable proposition, this offering protects customers who are looking for additional medical coverage, with superior benefits," he added.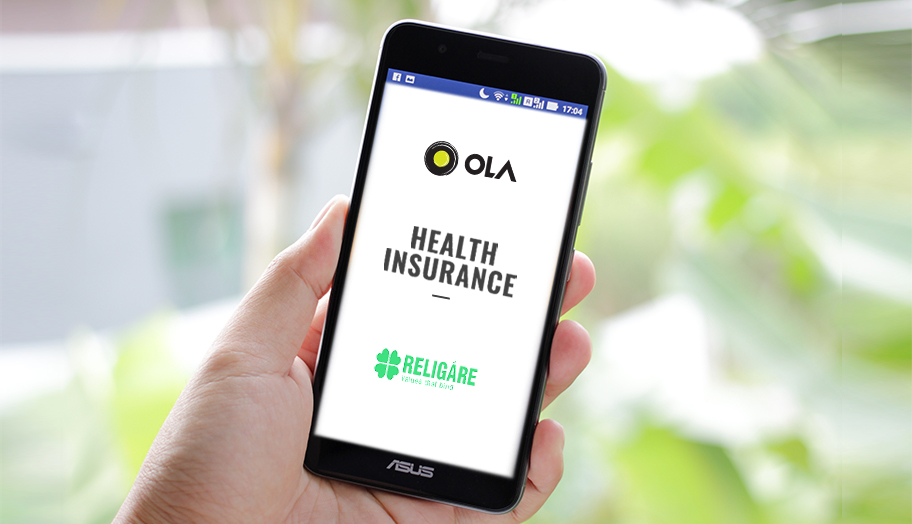 Among the key features of the policy include having premium offers for as low as ₹3 per day, easy claims reimbursements, lifelong annual policy renewal, hospitalisation coverage, reimbursement of expenses incurred at any hospital across India, and many more.
"It is a thoughtfully designed product that effectively complements any existing health insurance plan and even competently serves as standalone health coverage. We believe this is a landmark initiative, and we are pleased to partner with Ola as they enter a new paradigm of consumer benefits" added Anuj Gulati, Managing Director and CEO of Religare Health Insurance.
The OlaMoney-Religare Hospicash will be available to all registered Ola users and can be purchased directly through the Ola app.
The announcement of the roll-out follows days after Ola's rival, Uber, had introduced its new rider insurance product in partnership with Bharti AXA and TATA AIG. As reported by Business Standard, the plan will cover all riders in both cars and autos up to ₹500,000 in case of an accident.