After 18 years of operating in the retail business, the luxury retailer Opening Ceremony announced its decision to close up shop this 2020. The owners' decision comes after selling the business to New Guards and after its closure of its Japan, Los Angeles, and New York stores.
The brand is the latest company to fall victim to the retail apocalypse, joining the ranks of Forever 21, Henri Bendel, and Barney's New York, shares Business Insider.
New Guards currently sells and markets high-end brands such as Heron Preston, off-White, and Palm Angels. Despite selling their retail business, founders Carol Lim and Humberto Leon will take on co-creative director roles, reports Yahoo!
In a statement released by Lim and Leon on Instagram, both said, "It's incredibly emotional for us to announce today that we will be closing our Opening Ceremony Locations sometime in 2020."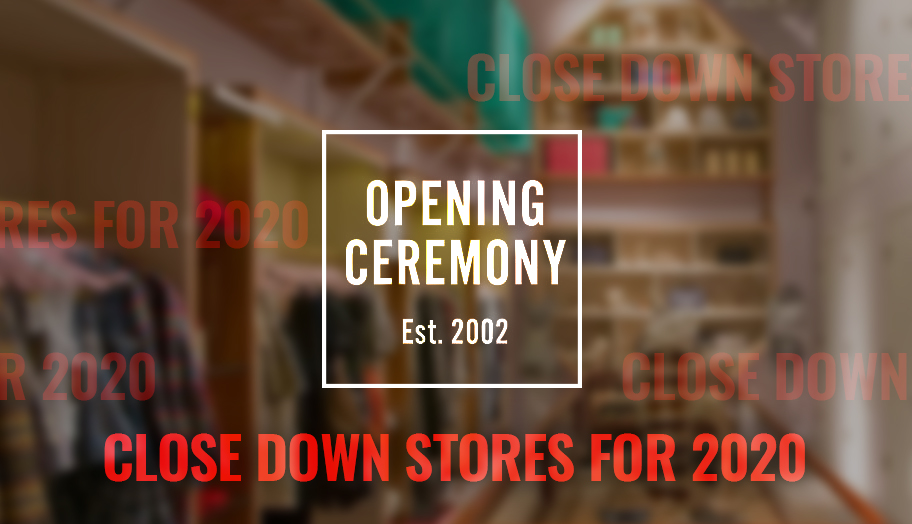 The pair continued to write that, "We've made a decision to focus on growing Opening Ceremony collection and brand with our new partners, New Guards Group, and expand the designs of Opening Ceremony. Our brand takes the beautiful spirit of experimentation, fun, and collaboration embodied in our stores and imbues this energy into the clothing we make."
"We know our decision may surprise you, and it may be interpreted in many different ways. Ultimately, in this time of immense change in the way that people shop, we still believe in the power of passionate and unique retail. But we also believe in the necessity for change, reflection, and an opportunity to refresh," pens Lim and Leon.
The retailer previously sold mixed high-end and low-end goods at their stores. Alexander Wang, Proenza Schouler, and other designers can be found in their shop, alongside unique finds from other parts of the world, including Hong Kong and Brazil.
However, the pair clarified that while the business will no longer be a retailer for other luxury and high-end brands. Instead, it will still continue to exist as a brand, notes Vogue. The partnership with New Guards will reportedly allow the Opening Ceremony co-founders to "expand the designs" the brand has come to be known for.