Since the decline of the web users accessing the Opera browser to surf the internet, freeware web browser Opera has shifted to short-term lending with interest up to 876 percent.
The Android Police has found out that the terms of loans provided by the company violate the rules set by Google Play Store. For instance, Opera's applications like OKash, OPesa, CashBean, and OPay, offer loans range of fewer than 60 days—a complete violation of Google's 60-day rule.
The lending apps are all over Africa and Asia; OKash and OPesa in Kenya, CashBean in India, and OPay in Nigeria. The listing on Google versus the actual terms of loans is different, hence, the apps are violating the rules.
It can be recalled that the company went public in 2017, after being acquired by a Chinese investor group. Since the income from the browser is low, they decided to shift to short-term lending. Aside from the loan range, Opera also charges more than 800 percent in interest rates. The Android Police labeled the company as a 'predator' and 'scamming low-income people.'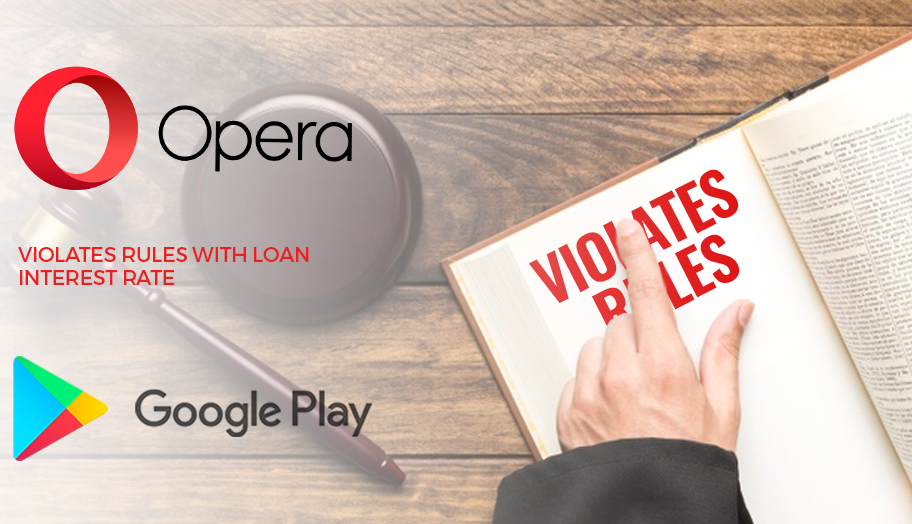 The Hindenburg Research compiled pieces of evidence to redirect to Google and other people using the app.
First, about $9.5 million of cash can be traced to an account which is owned by Opera CEO and chairman. Additionally, about $30 million cash went straight to a karaoke app business owned by the company. Finally, $31 million of cash was reportedly considered as marketing expenses of an antivirus software company, however, upon investigating, the company didn't have any marketing clients.
The short-term lending business of Opera accounts for the company's revenue, about 42 percent. Therefore, it is considered as a top-business growth driver.
Since the release of the Hindenburg Research report, the company's stock price dropped to $7.15 from $9.