Paytm, an Indian tech company for digital payments, e-commerce, and financial services, has recently reported that Paytm Money is introducing an investment and wealth advisory marketplace in partnership with WealthDesk.
The service on the platform will provide retail investors with tailored advice and products. For the initial move in building the advising sector, Paytm Money has collaborated with WealthDesk to provide portfolios for investment called "WealthBaskets".
The Securities and Exchange Board of India (SEBI) developed the "WealthBasket", a stocks and exchange-traded funds (ETFs) portfolio. Registered users and investment professionals can invest in Wealthbaskets using the free beginner's package or monthly premium subscription.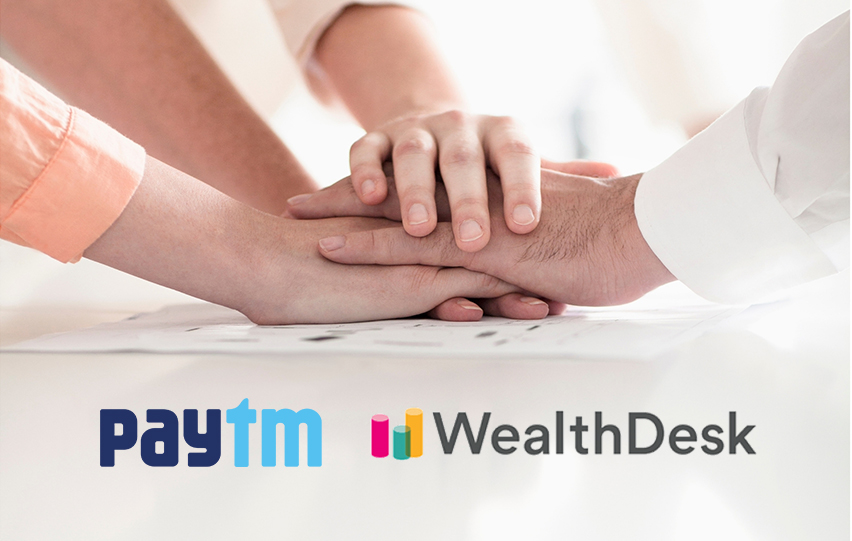 Varun Sridhar, CEO of Paytm Money, stated that in the past two years, there is a rise in investment activity from Millennial and Gen-Z investors on the platform.
The service is likely to attract a large number of young generation investors, who account for over 70% user base of Paytm Money's platform, according to the statement.
Paytm Money is developing an advisory ecosystem to serve as a one-stop market for investors' specific needs. In just a single app, investors can obtain all they need to invest money and let it grow, owing to the wealth advisory marketplace expansion.
As a result, Paytm Money will become a significant app for India's wealth management.
Ujjwal Jain, CEO of WealthDesk, stated that the collaboration with Paytm Money eliminates the difficulty of investing solutions based on percentage. In addition, it allows any Indian citizen to build their wealth.
The company is also confident in its ability to provide Indians with simple and inexpensive chances for financial growth and management.
Jain added that for 20 years, the performance of WealthBaskets has been backtested. The baskets are created by analysts after conducting a comprehensive study on the company's conditions in terms of market and fundamentals.