India's leading financial services platform Paytm has partnered with non-banking lending company Clix Finance to provide instant digital loans to customers and merchants on its platform.
According to a report from Your Story, the recent partnership aims to target self-employed and small enterprises who are struggling to get a loan from regular banks. Through a propriety Machine Learning (ML) models developed by both companies, Paytm users will now be able to get instant digital loans on its platform. The loans will be offered through "Deferred Payment or Postpaid" and "Merchant Lines" facilities, the report added.
"We have seen an overwhelming response to Paytm postpaid and merchant lending products. With this partnership, we aim to bring our credit tested algorithmic lending products to a larger customer and merchant base," explained Nitin Misra, Senior Vice President of Paytm.
Founder and chairman of Clix, Pramod Bhasin, said they are delighted with the said partnership. "Together, we will co-create many unique and customised products that will work seamlessly to address unmet financial needs of millions of customers," he added.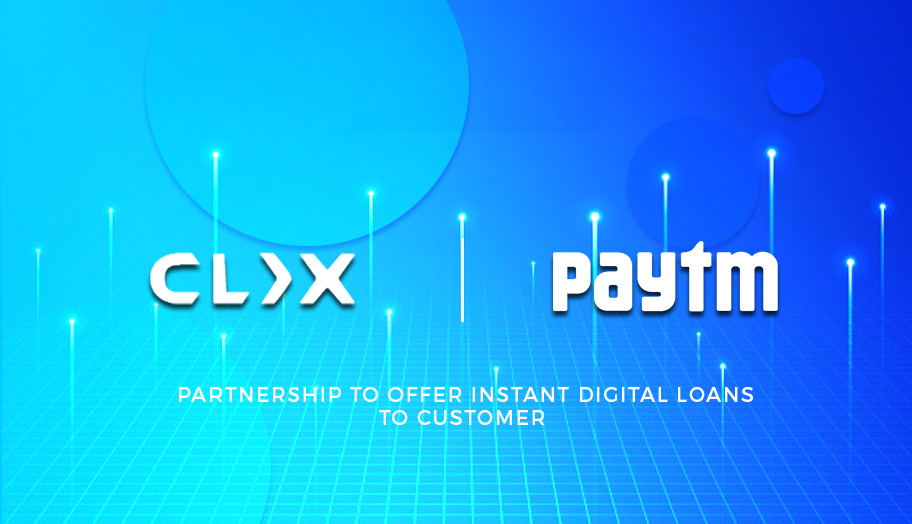 The two companies are expected to introduce a variety of new products designed to optimize customer experience and meet customer demand over the next few months.
"At Clix, our goal is to empower our customers by offering credit facilities that are seamlessly integrated with their purchase journeys. Built on customer-centricity and strong technological and analytical capabilities of both partners, we believe that our partnership with Paytm will be a significant step towards taking customer experience to a completely new level," said Clix CEO Bhavesh Gupta.
Last month, Paytm has launched its artificial intelligence (AI)-based router engine designed to help merchants meet higher payment success rate. Today, there are around 60 million Micro, Small & Medium Enterprises (MSMEs) in India that need to go digital.