An eight-page decision of the anti-graft court of the Philippines, Sandiganbayan, released February 13, 2020, once again dismissed the P102 billion case filed against the late dictator Marcos and his cronies. The appeal, coursed by the Philippine government via the Presidential Commission on Good Government (PCGG) regarding the August 2019 decision of the Sandiganbayan, was reportedly rejected on grounds of insufficient evidence, states CNN.
In August 2019, the Sandiganbayan maintained that the PCGG failed to present evidence that Marcos and his cronies abused their power and accumulated wealth in an illegal manner. The latest 2020 decision by the anti-graft court of the Philippines still maintains this stance, saying the plaintiffs failed to present the original copies required to be presented throughout the trial.
CNN reports part of the decision saying, "The mere fact that the remaining defendants had held key positions in the government during the term of the President F. Marcos does not lead to the conclusion that defendants took advantage of their positions and embarked upon devices, schemes, and strategems to unjustly enrich themselves."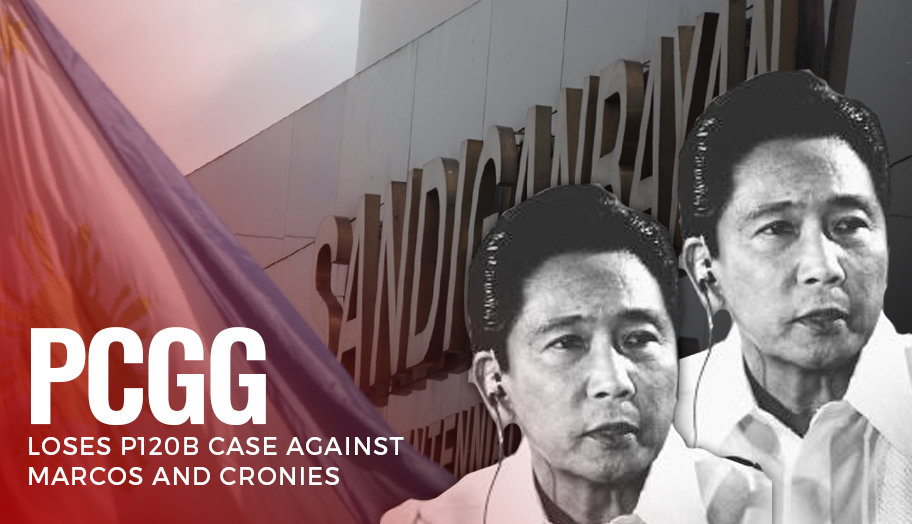 The resolution also said, "Simply put, mere allegation and presentation of proof of the positions and/or affiliations of the remaining defendants do not suffice. It is equally important for the plaintiff to adduce preponderant evidence which would establish that the remaining defendants collaborated with their co-defendants in unlawfully accumulating wealth to the prejudice of the government."
Following the court's decision, the former dictator and the former first lady, Imelda Marcos, are now clear of the said cases. Apart from the Marcoses, the supposed cronies named in the case were also being cleared of the charges filed against them, notes the Philippine Star. These individuals are named, Jose Africa, Rodolfo Arambulo, Cynthia Cheong, Don Ferry, Placido Mapa Jr., Ramon Monzon, Ma. Luisa Nograles, Generosa Olazo, Rafael Sison, Jose Tengco Jr., and Leopoldo Vergara.
The Philippine Star said the PCGG did not detail the amount it aimed to recover. However, the PCGG asked the court for P102 billion for exemplary, moral, nominal, and temperate charges.