The Civil Aviation Authority of the Philippines (CAAP) recently went under fire for purchasing life insurance plans amounting to P500 million. The amount allegedly covers policies for 10 executives. However, reports say that CAAP's action did not warrant approval from the board and did not go through the rightful selection process.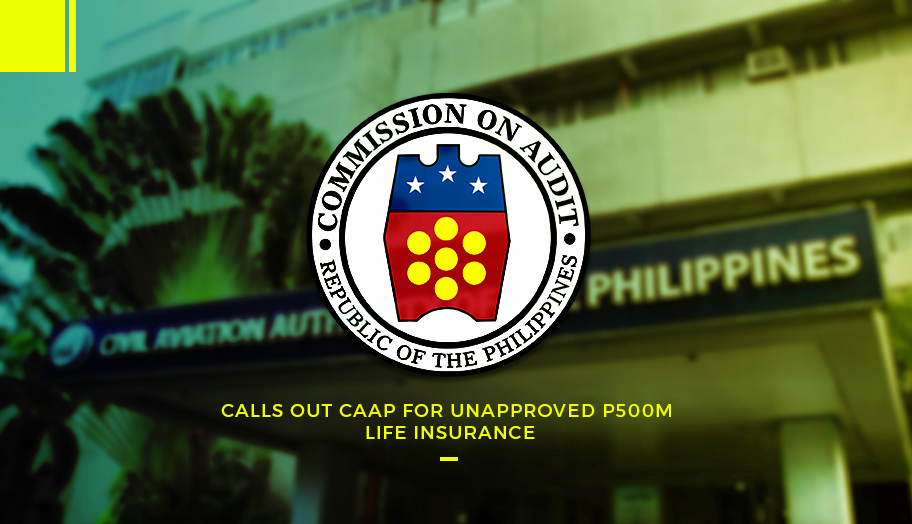 Government Funding Gone Wrong
The latest annual audit report by the Philippine Commission on Audit (COA) reveals that CAAP availed a whopping P500 million life insurance plan for 10 of its officials under Coconut Planter's Life Assurance Corp. (COCOLIFE). The agency supposedly availed the Zenith plan, which is valid for 5 years, states the Philippine Star.
Under the Zenith insurance policy, all the proceeds will be received by the Civil Aviation Authority of the Philippines should any one of the insured officials die. However, CAAP may opt to give the family members and relatives of the deceased a 25% share of the proceeds, says the Philippine Star.
The insurance plan is slated to gain a combined interest of P106,782,000 by the end of the five-year term.
Change of Plans
Following this, the COA called out CAAP for its actions, saying that some of the officials chosen by CAAP are disqualified for the fixed five-year term initially availed by the company. According to Inquirer.Net, two of the executives are presidential appointees by current President Rodrigo Duterte, who has three years remaining under his term.
In light of these concerns, the COA demanded that CAAP withdraw the initial investments made on life insurance plans. Instead, the auditing party urged the Civil Aviation Authority of the Philippines to utilize the company funding by investing it in a government facility that poses less risk to the firm, reports Inquirer.Net.
COA's suspicions stemmed from executives being directly insured as a result of their political appointments under President Duterte, saying the selection "raises doubt as to the objective of management in insuring them."