Last Sunday, January 12, 2020, the Taal Volcano spewed out ashes as it erupted later afternoon. Following this incident, farmers, fishermen, and other forms of livelihood around Batangas were destroyed or affected. In light of this, the Philippine government is reportedly prepared to offer a loan of up to P25,000 without interest under the Survival and Recovery Assistance Program.
The loan amount is being given under the Department of Agriculture (DA), notes Rappler. In a statement made by William Dar, current DA Secretary, the loan is payable within three years.
Most of the agricultural products affected by the Taal ash eruption include bananas, cacao, coffee, corn, and rice. Rappler reveals that other high-value crops were also damaged.
Apart from the P25,000 loan, fisherfolk and farmers affected by the recent calamity also have the option to apply for a Micro and Small Agribusiness Loan.
In addition to the loans offered by the Philippine government, the Department of Agriculture's Calabarzon office will also provide P21.7 million to communities. This will be divided among the different local unities covered under the region and the funding will provide livestock and seeds to such areas.
To take part in the initiative, the Bureau of Plant industry will also be providing a total of 1,000 cacao seedlings as well as 5,000 coffee plants.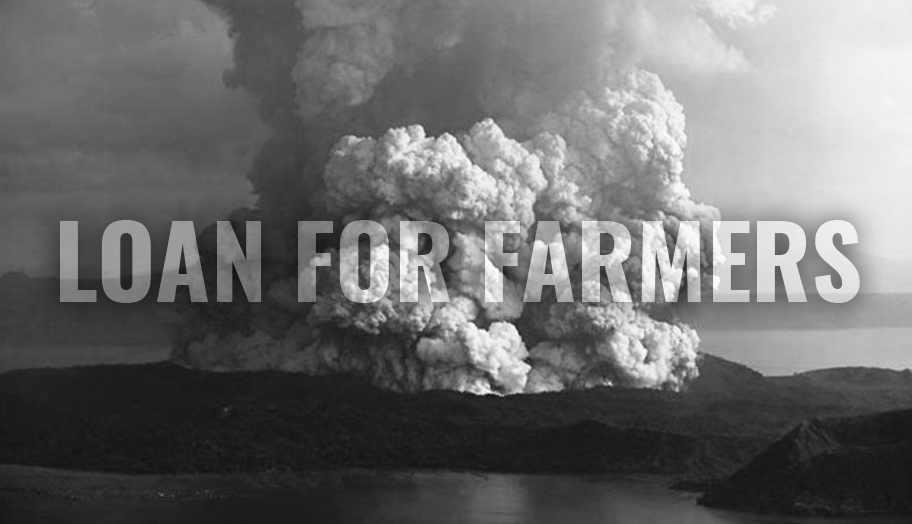 The areas that are slated to receive help include Agoncillo, Alitagtag, Balete, Cuenca, Laurel, Lemery, Lipa City, Malvar, Mataas na Kahoy, Nasugbu, Padre Garcia, San Jose, San Nicolas, Taal, Talisay, and Tananuan.
Fishing communities will also be provided by the Bureau of Fisheries and Aquatic Resources (BFAR) with fingerlings to help revive the fishing industry in Taal Lake. Tilapia, Bighead Carp, Ayungin, Ulang, and Hito (Catfish) fingerlings are included on the list.
While abundant initiatives seek to help individuals rise from this calamity, Rep. Lawrence Fortun from Agusan Del Norte said that in these times, farmers and fisherfolk need aid, not loans.
In a statement, Fortun proclaimed, "Dear Department of Agriculture, please do not give loans to farmers who already lost everything because of the Taal Volcano eruption. [They must] be outright grants with no repayment provision. They have lost everything and they'll still have to pay?"
The same sentiments were echoed by the National Federation of Peasant Women or Amihan, calling on the Philippine government to use its calamity funding.
In total, the damages for crops in Batangas already went up to a whopping P577.59 million.