The Philippines' Securities and Exchange Commission (SEC) recently increased its efforts to stop the activities of the Kapa-Community Ministry International. This comes amidst allegations that the organization is once again operating its investment Kapa scam under a new name, says Inquirer.
According to some social media posts, the organization is once again conducting its activities as Kapa Worldwide Ministry Association. In light of these claims, the SEC issued a press release reminding the public to be wary of the Kapa organization's scam.
Moreover, the Commission said that the Kapa Worldwide Ministry Association is not registered with the SEC as a corporation or as a partnership. It also does not hold a secondary license to seek investments from people.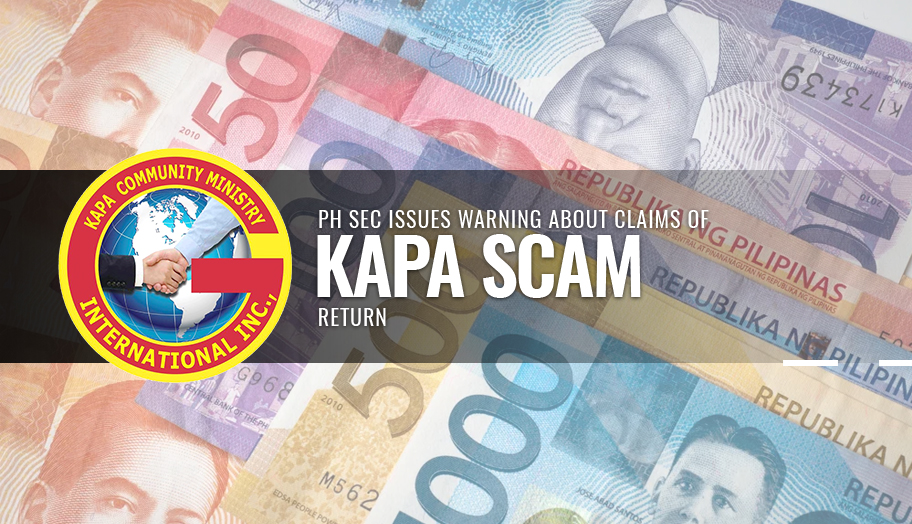 The Commission also remarked that it is impossible for the group to have "successfully registered another corporation given its history of defrauding investors." The group also has a "pending criminal complaints against it and its officers and promoters."
The organization was previously recognized as a nonstock corporation before having its certificate of incorporation revoked.
In June this year, the SEC brought the religious organization to court in light of findings that Kapa solicits money from its members in a manner similar to a Ponzi scheme. This system is notorious in the investment sector for being fraudulent.
With this scheme, an entity offers a program that promises low-cost investments with unfeasible high yields, without the burden of working for the returns. Members receive money from investments made by new members.
The SEC said that Kapa runs the same operation using other terms. Instead of inviting their members to invest in order to receive payments, the group uses the term "donate" and "blessing" or "love gift."
Kapa's activities were deemed fraudulent as outlined in Section 26 (26.3) of the Securities Regulation Code (SRC), says Inquirer.