Philippine Senator Leila de Lima is promoting a proposal to give field media workers additional coverage along with tax-free hazard pay. This is through Senate Bill No. 1523 or the "Journalists Protection Act of 2020," said GMA News Online.
The Bill aims to provide journalists in field assignments additional benefits amounting to ₱350,000 in the event of total or partial disability sustained while in duty. As per the proposal, the injury can be permanent or temporary.
de Lima's proposed bill also aims to cover up to ₱200,000 in medical costs, which would be reimbursed in case the insurance holder is hospitalized or has received medical treatment because of injuries sustained during fieldwork.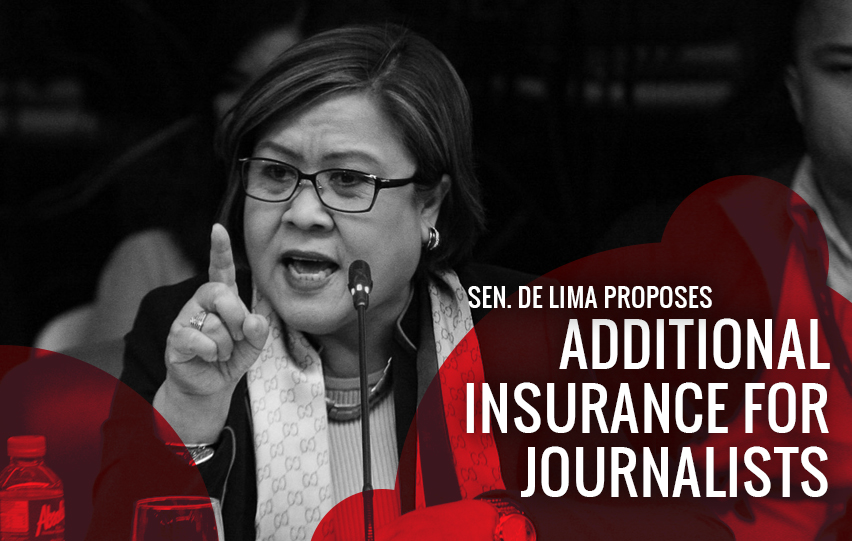 Moreover, a death benefit of ₱300,000 would be granted to all media professionals who passed away while performing assignments. Employers such as media companies would have the choice when it comes to picking an insurance provider.
On the other hand, freelance media practitioners could have coverage courtesy of the Social Security System (SSS) and the Government Service Insurance System (GSIS). These agencies will be responsible for coverage when freelancers work in war zones and calamity-affected areas.
Aside from additional insurance, de Lima's bill also aims to provide media workers a hazard pay amounting to at least 25% of their gross monthly salary. Again, this would apply to individuals deployed in areas with conflict, disease, and calamity.
The proposal came in light of the virus pandemic, which places field media practitioners in hazardous situations. According to de Lima, "Many journalists and field reporters risk getting infected with the virus just so they can provide timely and factual information to the Filipino people."
The senator also pointed out that journalists in the Philippines are targets of abuse and killings, said Manila Bulletin.
In fact, data from the Center for Media Freedom and Responsibility (CMFR) and the National Union of Journalists of the Philippines (NUJP) show that a total of 154 attacks and threats against journalists occurred in over 3 years, from June 2016 to December 2019.