Philippine senator Grace Poe recently said that lawmakers are not thinking of accelerating the passage of fintech laws. According to media outlet Rappler, Poe noted that further research is needed before drafting any laws pertaining to financial technology.
After a Senate hearing conducted on September 23, the senator acknowledged that fintech is a "very complicated matter" and that lawmakers "have to learn a lot of things" pertaining to fintech and digital assets. The hearing discussed various matters related to banks, currencies and financial institutions.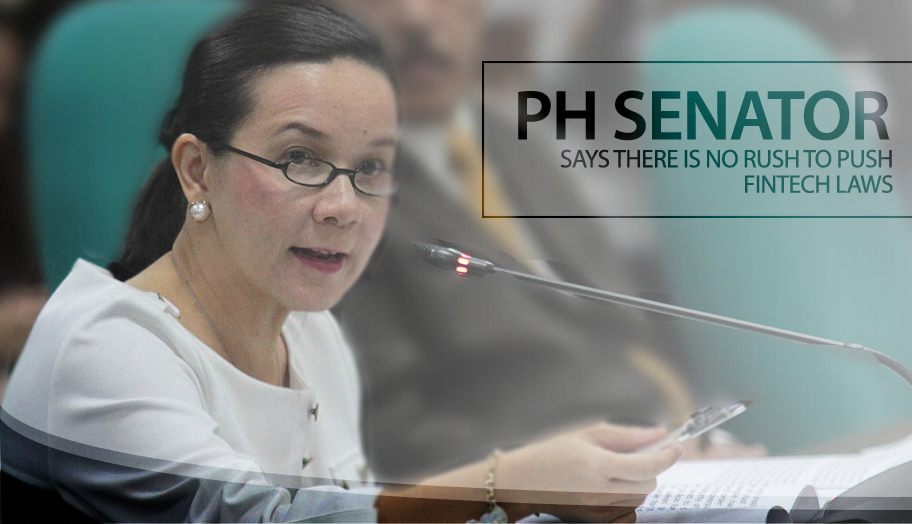 Poe added that many Filipinos are not familiar to fintech and crypto, making them vulnerable to scams and other illicit practices. However, the legislator recognized that some citizens "have been availing of it through online lending."
Senator Francis Tolentino also reminded that legislators should "slow down" and learn more about the relatively unknown sector.
Rappler remarked that a regulatory law for fintechs is important because this financial option has been on the rise since 2017. The market for digital currencies has reached $10,000 (₱500,000). The article also emphasized that "with no legal exchange rate and no central bank behind cryptocurrency, risks are often associated with it" because of its volatility.
The media outlet also noted that there is digital cash that is stable, including UnionBank's currency. This asset is "backed by actual bank account deposits" and are used to digitally purchase goods and services.
In response to the issue, legislators proposed the establishment of a task force which will be in charge of studying financial technology and digital assets. The proposed task force would be made up of regulatory bodies such as the Central Bank of the Philippines, Securities and Exchange Commission and the Philippine Deposit Insurance Corporation.
If passed, the law would pave the way toward legalization of fintech services and digital assets such as cryptocurrencies.