The Bureau of Immigration (BI) of the Philippines will be deporting Qian Bingxu, a Chinese national wanted for investment scams in China. The Philippines News Agency (PNA) reported that Qian has been hiding in the country to escape charges for economic crimes and Swindling in China.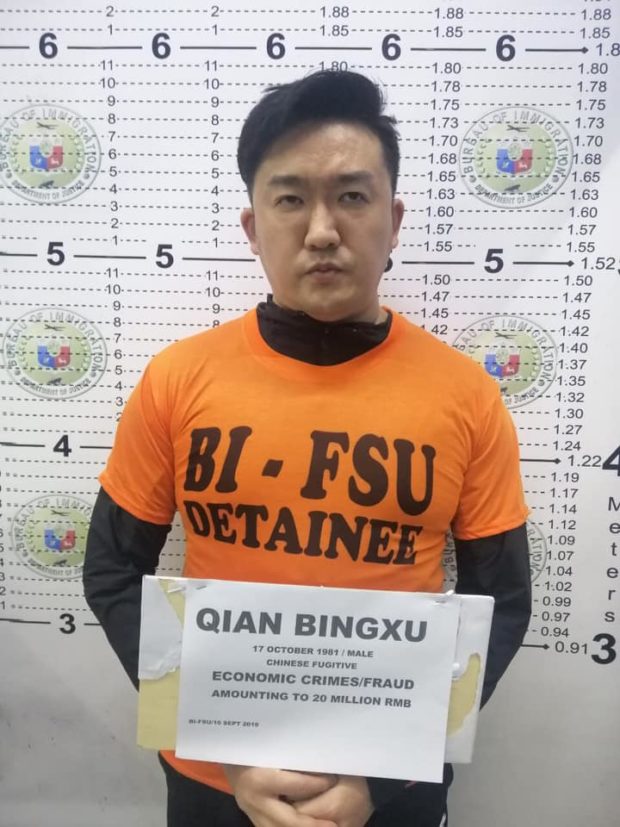 Qian was arrested by officials from the Fugitive Search Unit (FSU) at a five-star hotel in Pasay City last week. According to Jaime Morente, Commissioner of the BI, the Chinese national will be deported "not only because he is a fugitive from justice," but also because he is "an undocumented alien."
The commissioner explained that the fugitive has been in the country since November 2018. However, "there is no record that he applied for an extension of his stay." The scammer entered the country as a tourist. During the time of his arrest, he has been overstaying in the Philippines.
Morente added that the Chinese government has cancelled Qian's passport.
The Chinese Embassy in the Philippines noted that they have released a warrant of arrest for Qian. The warrant was issued by the public security bureau in Liaoyuan, China.
According to the Embassy, the Chinese national was charged with "illegally accepting deposits" from over 1,000 people. In exchange for these deposits, the scammer promised high yields or earnings from the so-called investments.
A case was filed against the scammer toward the end of 2018. At the time of the filing, no returns have been made with regards to the "multimillion principal investments." The unknowing investors were said to have suffered from "huge economic losses."
Bobby Raquepo, chief of the FSU, remarked if found guilty, Qian can be penalized with up to 10 years in jail.
The deported scammer has also been blacklisted and will be blocked from entering the Philippines.