ProPublica published a report dated Tuesday, June 8, 2021, revealing that the most prominent billionaires in the world paid little to no taxes in the past. According to Bloomberg, ProPublica reportedly obtained data that contained information from the Internal Revenue Service.
The report from ProPublica comes after President Biden, alongside other Democrats, voiced concerns about the unfair and unjust tax system in the United States. The system supposedly favors those who are already wealthy and other big corporations, only making those at the top even richer.
ProPublica is an investigative journalism nonprofit company. Its first report published Tuesday detailed some of the world's richest people, some of who claimed losses in certain years to prevent themselves from paying taxes.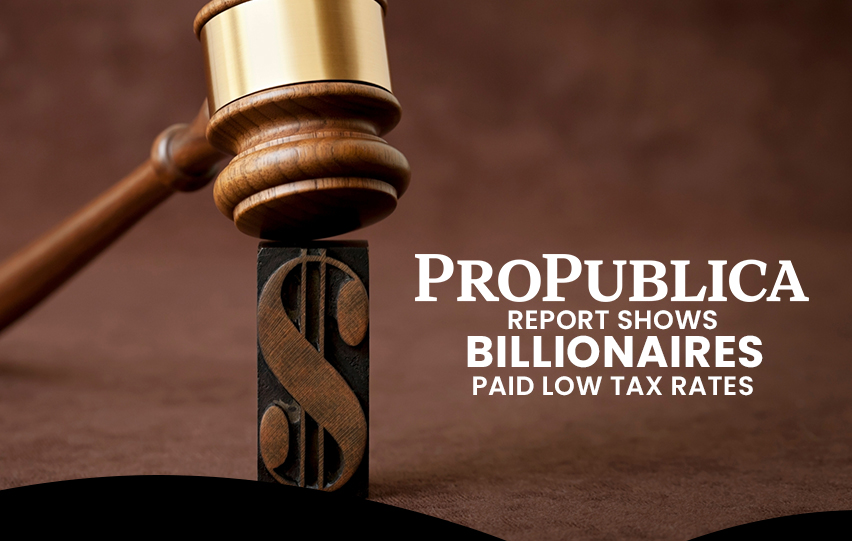 Based on the report provided by the nonprofit, Amazon chief executive officer Jeff Bezos failed to pay any federal income tax in 2007 and again in 2011. Meanwhile, Elon Musk, the chief executive officer of Tesla, also did the same in 2018, reports Bloomberg.
Warren Buffett also paid a tax rate of 0.1%, despite the report seeing his wealth increase by around $24.3 billion from 2014 to 2018. Despite this, the head of Berkshire Hathaway only paid $23.7 million from the said period from an income of $125 million.
Following the IRS document leak to ProPublica, an article by Bloomberg states that the IRS Commissioner Charles Rettig will open an investigation surrounding the incident.
ProPublica reportedly reached out to the affected parties for a statement. However, Bloomberg mentioned that Warren Buffett, Michael Bloomberg, and Carl Icahn all told the news outlet that they paid taxes.
Buffett, in particular, said in a statement that his company, Berkshire Hathaway, pays corporate taxes and accounts for 1.5% of corporate taxes in the U.S. for 2019 and 2020 alone. The billionaire also said, "the money will be of more use to society if disbursed philanthropically than if it is used to slightly reduce an ever-increasing U.S. debt."