Following its announcement to enter a definitive agreement with fintech company Acima Holdings LLC, Rent-A-Center Inc.'s stocks increased to a massive 10 percent on Monday, December 21.
The deal is reportedly around $1.65 billion, with an upfront $1.273 billion in cash and $10.8 million worth of Rent-A-Center shares. The company shares are valued at $377 million, which means the acquisition was massive.
Rent-A-Center also entered a debt financing solution from JPMorgan Securities LLC worth $1.825 billion to close the deal in the first half of 2021. With a stable and increasing revenue of Acima, Rent-A-Center can acquire more in the coming years.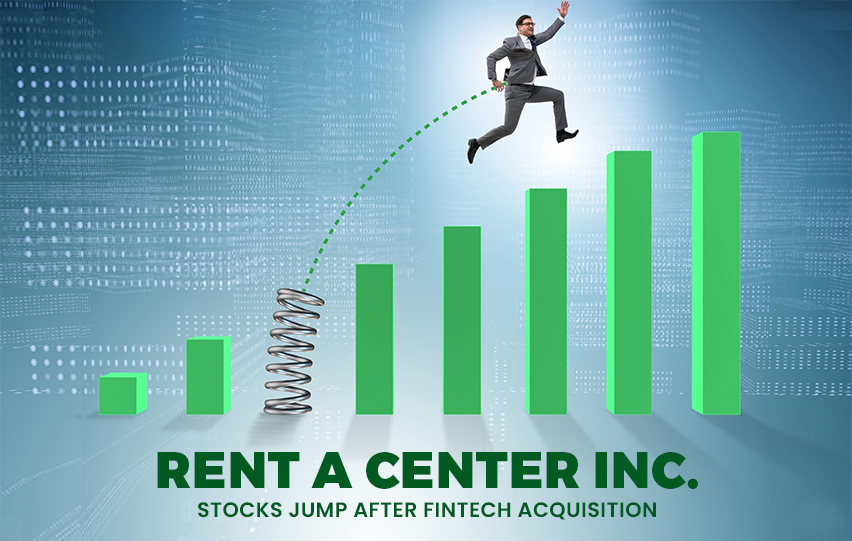 "From a financial standpoint, we expect the deal to be immediately accretive to adjusted EPS upon closing. Now, looking forward, we expect Acima to drive double-digit accretion to adjusted earnings per share in year one, with potential for more accretion in year two," said Rent-A-Center chief executive officer Mitchell Fadel.
Acima operates in over 15,000 retail partner locations and e-commerce platforms. For years, it's been a leading provider for virtual lease-to-own solutions. The company has a national presence in the partner stores with a broad range of products available.
Founded in 2013, Acima was able to grow its revenue to $97 million in three years and is expected to attain its goal of having a unicorn fintech status with $1.25 billion in revenue this year.
Even after closing the deal with Rent-A-Center, Acima will continue to operate in Salt Lake City and incorporate its operations with the preferred Dynamix platform. This platform provides a hassle-free experience for both consumers and retail partners.
Rent-A-Center welcomes Acima to its family, expanding the LTO offering across the country and internationally. Fadel added, "Acima will help us strengthen our organization, accelerate growth, and increase our virtual partner base."