Billionaire Michael Rubin recently said that there should be "more pressure" on the wealthy to do charity works rather than to impose a tax on them. CNBC reported that the e-commerce tycoon believes that it is better to rely on these individuals instead of on the government.
Rubin was quoted saying, "There has to be more pressure on entrepreneurs, when they create great value, to give back." He also said that he is more inclined to count on an entrepreneur to give back "versus giving that same money to the government."
While Rubin did not give a reason why it is better to "bet on" businesspersons when it comes to giving back, Rubin said that these private individuals can make more progress as compared to the government.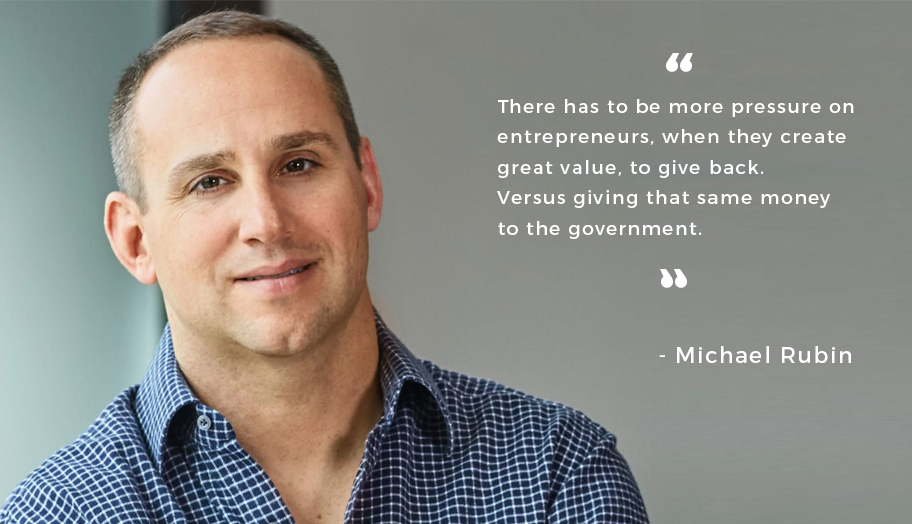 He referred to his charitable activities in reforming the country's parole and probation system, saying that his organization seems to be making "a lot more progress than the government can with many more times that money." He is referring to his partnership with rapper Meek Mill and other members of the rich to donate $50 million to such an end.
In talking about the proposed wealth taxes by presidential candidates, Rubin said that imposing these plans could stifle the entrepreneurial spirit of American entrepreneurs.
Tax and charity
Another article by CNBC reported that UK labor leader Jeremy Corbyn slammed Amazon CEO and Founder Jeffrey Bezos' $98.5 million donations to groups helping the homeless. Corbyn also told Bezos to "just pay [his] taxes."
This is because businesses are given tax breaks for several reasons including unprofitability and activities listed in the tax code such as donating to charity and spending on research and development. A combination of these breaks resulted in Amazon paying $0 in taxes for 2018 despite earning $11 billion before taxes.