American cloud-based software giant Salesforce has completed its $15.7 bn acquisition of Tableau Software, a leading analytics vendor, two months after the deal's announcement.
According to a report from Geek Wire, the all-stock deal is Salesforce's biggest acquisition yet, which exchanges Tableau Class A and Class B common stock for 1.103 shares of Salesforce common stock.
In a press release, the two industry giants said the deal will accelerate their ability to guide other organizations with digital transformation.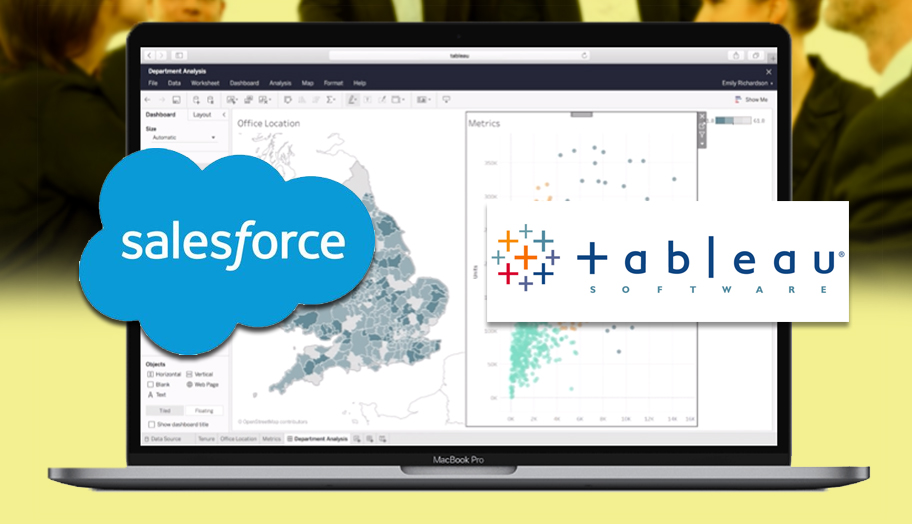 "We are bringing together the world's #1 CRM with the #1 analytics platform," said Chairman of Salesforce, Marc Benioff. "Tableau helps people see and understand data, and Salesforce helps people engage and understand customers. It's truly the best of both worlds for our customers — bringing together two critical platforms that every customer needs to understand their world."
According to Aithority, the said acquisition will put Salesforce in a greater position in the digital transformation field. For years, the American cloud-based software giant Salesforce has stood as the top player in the Customer Relationship Management (CRM) enterprise space. Through Tableau, a leading analytics and data visualization platform, Salesforce can now extend beyond its original CRM industry.
"Data is the foundation of every digital transformation, and that's why we've never been more committed to delivering powerful analytics to every user," said Keith Block, co-CEO of Salesforce.
"Tableau will make Salesforce Customer 360, including Salesforce's analytics capabilities, stronger than ever, enabling our customers to accelerate innovation and make smarter decisions across every part of their business," he continued.
The announcement of the merger completion marks the beginning of a new enterprise tech force that will greatly affect the digital transformation realm.
The acquisition was first announced on June, following Google's move to acquire Looker, a data analytics company, for about $2.6bn.