In the preparation for the initial public offering accelerates, Saudi Arabia is removing Energy Minister Khalid al-Falih as the chairman of its state-owned oil company Saudi Aramco.
The decision to remove the chairman according to The Wall Street Journal is to detach the Saudi energy ministry from the governance of Saudi Aramco. The conflict of interest is the number one reason for the removal of the chairman Al-Falih, according to a source.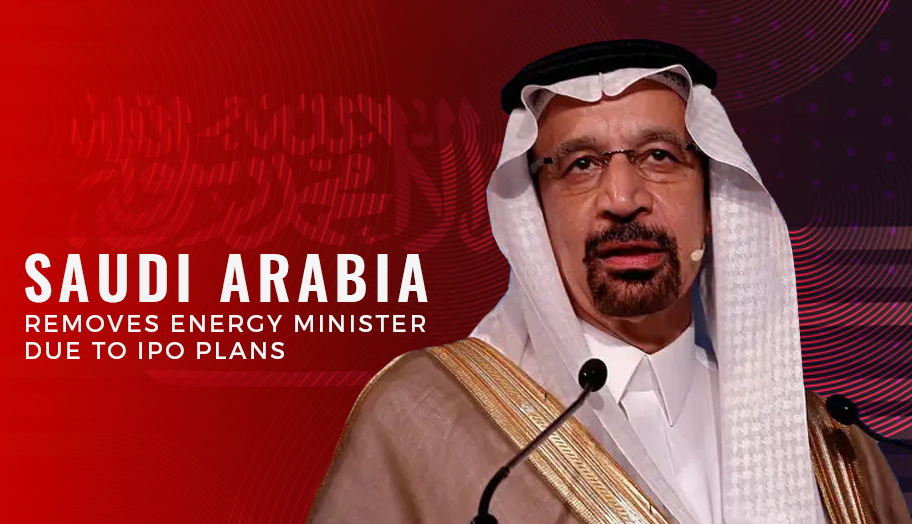 Al-Falih will be replaced by the head of the sovereign wealth fund Yasir Al-Rumayyan. This is not a surprise as Al-Rumayyan is already a board member of the company and a key adviser to the Crown Prince Salman.
Prince Mohammed Bin Salman Al Saud has been pushing for selling the stake at the oil giant, for which a $2 trillion price is already on the table. The prince proposed in 2016 of a share sale to 'diversify' Saudi Arabia's economy beyond oil dependence
Aramco or Saudi Arabian Oil Co. is considered the world's biggest producer of oil and most profitable companies. Industry leaders and experts believe that the total valuation of the company is no less than $1.5 trillion, hence, Prince Mohammed should trim the price a bit.
"If the market didn't value Aramco properly, there is no rush to IPO, they can always postpone. They have the right tools to manoeuvre and aren't in a weak position to IPO Aramco unless with a valuation that achieves the objectives of the vision and the national interest," said a source.
Saudi Arabia's economy has been dependent on oil trade. However, plans for diversifying the economy is already being discussed. This is considered a precaution in case oil production will decrease in the coming years.
Saudi's original plan is to sell the 5 per cent of Aramco to Riyadh exchange and to the international bourse.