The world's biggest producer and exporter of petroleum and natural gas hit a $2 trillion valuation last Thursday, December 12.
Earlier December, the company decided to sell its shares to investors in the hope to close its valuation to $2 trillion. On the day of trading, shares went limit up, increasing the price by 10 percent of the original selling price. The company's valuation hit $1.88 trillion on its first day of trading.
Saudi Aramco's shares rose to 38.7 riyals or $10.32 apiece, becoming the world's first company to hit the $2 trillion mark. It surpassed large public firms like Apple and Microsoft, having the highest IPO on record.
According to reports, the company's valuation gained $300 billion after it debuted on the Riyadh stock exchange on Monday, December 9. About 97 percent of stock buyers came from Saudi Arabia, particularly Samba Capital. Out of the 97 percent, a huge 75 percent of shares were sold to institutional investors.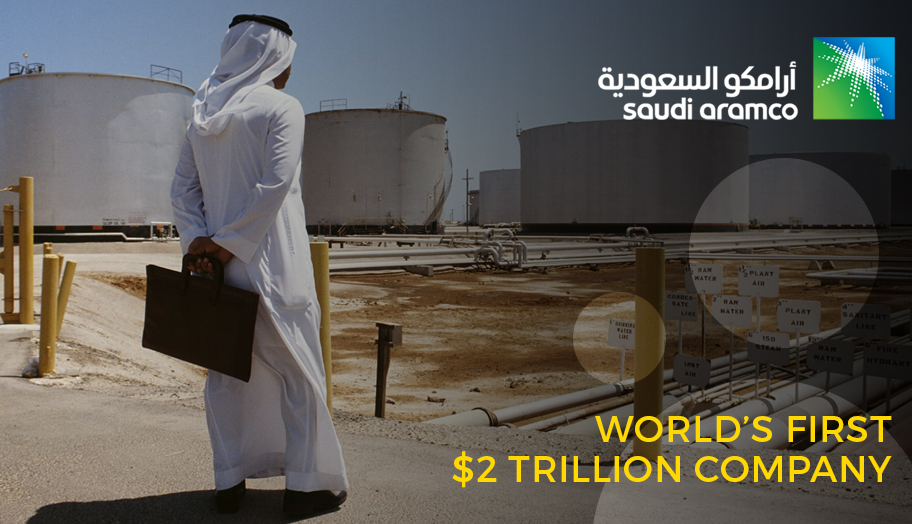 When the Crowned Prince Mohammed bin Salman put Saudi Aramco private in 2016, he made it a priority to increase the company's valuation to $2 trillion. For some analysts, the figure might be a 'stretch' even though Saudi Aramco is the world's largest exporter of crude oil.
Analysts from Bernstein Research said that hitting the $2 trillion mark was 'too much, too soon' given the weak earnings growth of the company. "Aramco should trade at a discount rather than the premium to international oil majors. Aramco could trade in a league of its own for some time, but a stock market is a weighing machine in the long term," said Bernstein analysts.
If Aramco were a country, its GDP could be the eighth largest in the world. The company is already worth more than Berkshire Hathaway, Facebook, and Amazon combined.