The Securities and Exchange Commission (SEC) announced Monday, September 16, it has issued cease and desist orders against 19 online lending applications following unauthorized lending activities and various complaints involving invasion of privacy and harassment.
According to a report from Inquirer, the 19 online applications, which include Instant Pera, QuickPera, Lendmo Philippines, Binixo, CashBus, Cashcat, Cashuttle, Crazy Loan, Flash Cash, Happy2Peso, Hatulong, MeLoan, MoneyTree Quick Loan, Pera Express, Pera4u, Peramart, PesoLending, QuickPeso, and Umbrella, all operate as unregistered entities. Moreover, further investigation revealed that these unauthorized lenders have managed to access the personal information of borrowers via their mobile phones.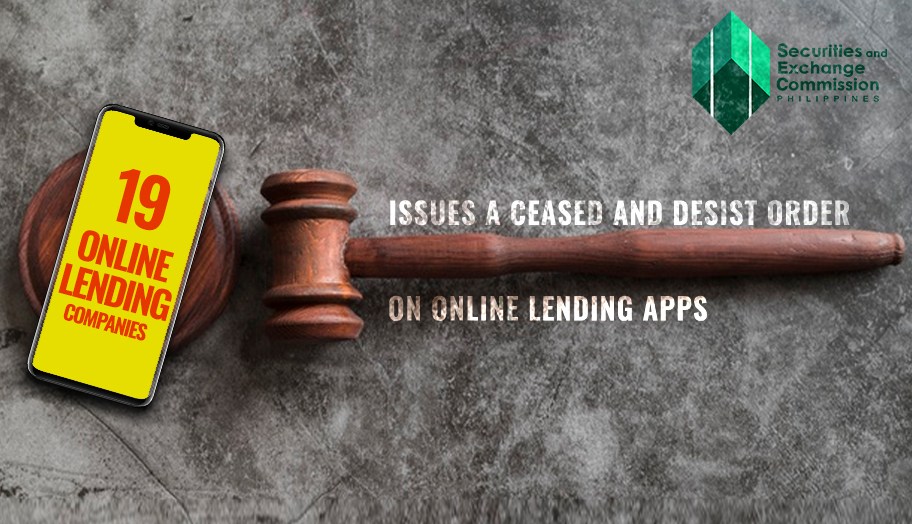 "The commission enjoined the owners and operators of the online lending applications, their agents, representatives and promoters, the owners of their hosting sites and all persons acting for and on their behalf to immediately cease and desist from engaging in, promoting and facilitating unauthorized lending activities," SEC Commissioner Kelvin Lester Lee said.
As reported by The Manila Times, under Philippine law, individuals who are to be proven guilty of violating the "Lending Company Regulation Act of 2007," which include that lending firms must be registered companies, are to face a P10,000 to P50,000 fine or imprisonment of 6 months to 10 years.
Moreover, SEC Commissioner Lee added that borrowers of the said online applications have raised numerous concerns regarding the operators' set of rates, fees, and charges.
"Borrowers complained about high-interest rates, unreasonable terms and conditions, misrepresentations as to non-collection of charges and fees, violation of their right to privacy, harassment and other abusive collection practices," he explained.
Meanwhile, FinTechAlliance.ph, the trade association of the key players in the digital finance space of the Philippines, along with the National Privacy Commission (NPC), Bangko Sentral ng Pilipinas and the Department of Trade and Industry, released a code of ethics and conduct for online lending platforms to prohibit operators from abusing their services.