Shanghai-based Hywin Wealth Management Co. is planning to expand its offices to Singapore. According to Bloomberg, the move comes after more Chinese clients are moving their businesses to the country and to provide its services to Southeast Asian individuals.
Hywin Wealth Management Co. currently provides wealth management services to its clients and is seeking to gain its license to operate in Singapore. Other services offered by the Chinese manager group are asset management, succession advisory, as well as insurance, and brokerage.
As it expands its services to Singapore, the company is targetting to hit $500 million worth of assets within its first year. It will reportedly work with a small team of 10 to 15 people.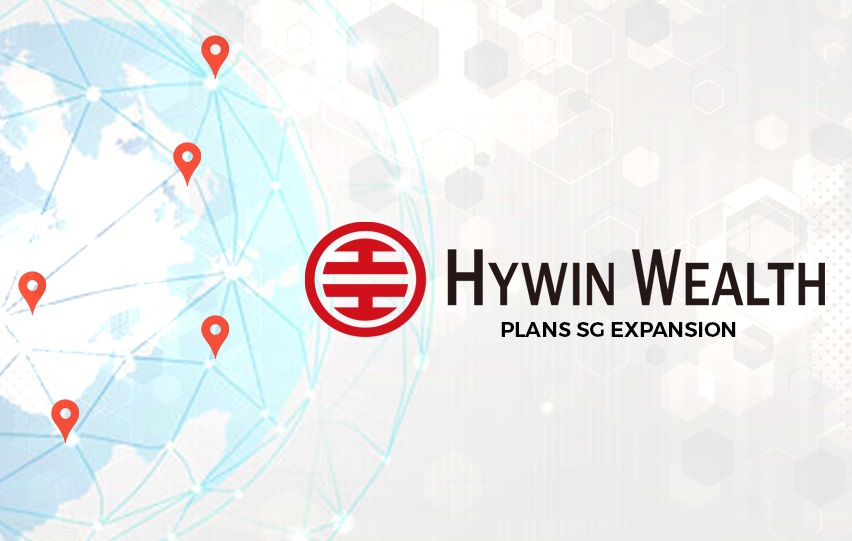 When probed regarding its expansion plan into the city-state, chief executive officer of Hywin Wealth Management Co. Wang Dian said, "Our Singapore plan is an answer to our clients' demand, many of them are already in Southeast Asia."
"We can connect Southeast Asia clients with the Chinese investment opportunities through public markets and direct investment into private deals," continued Wang.
Apart from tapping into the extensive pool of wealthy clients in Southeast Asia, Bloomberg states that the firm can also strengthen its offshore operations in Asia, particularly with Hong Kong encountering a relatively turbulent landscape with the increasing rift between China and the United States.
As of writing, Bloomberg states that Hywin currently has approximately 100,000 high-profile and wealthy clients throughout the globe, all with more than $1 million worth of assets each. Besides its headquarters in Shanghai, the company also has offices in New York and London.
Should the company's move become successful, Hywin will join other China-based wealth managers that have expanded its services to Singapore. Other firms that have already made the move include CreditEase, Lufax, and Noah Holdings, notes Finews Asia.