The Fintech associations for two nations, Singapore and Australia, are signing Memorandum of Understanding to flourish Fintech opportunities for both countries.
The phenomenal signing happened in the on-going Money 20/20 Asia conference, where financial and Fintech companies all over Asia are gathered in Singapore.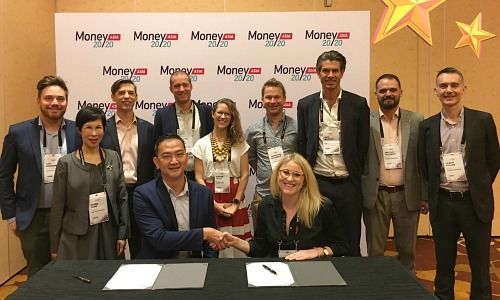 The two nations, under the MoU, can share inputs with each other in relation to Fintech matters and the industry itself. Moreover, these nations can participate in events in support of each other in terms of regulations and other bodies.
The Singapore Fintech Association (SFA) President Chia Hock Lai said, "Australia and Singapore have long enjoyed a strong and vibrant relationship, it is now timely to extend that cooperative relationship to the Fintech industry."
He also added, "In particular, Singapore has been a leading Fintech hub and acts as a good gateway to the attractive ASEAN market for Australian Fintech firms. Conversely, our members who are keen to explore the Australian market can count on the assistance from Fintech Australia."
Since the 2000s, Singapore has been attracting Fintech companies all over the world, with its tech innovation advances and loose regulations. In fact, this country is among the top four markets that Australian Fintech firms are looking into for growth and expansion.
According to the Fintech Australia General Manager Rebecca Schot-Guppy, "FA is proud to be building the network for our members by signing an MoU with the SFA. Singapore is seen by Australian FinTech as a top 4 region for expansion and by signing this agreement we hope it fosters opportunities for our members. We look forward to working with the SFA."
The FA will surely attend the most-awaited Fintech Festival in Singapore this coming Nov. 11-15. Biggest companies like Deloitte will be there as well as Google, AMTD and GIC.