soCash, a fintech startup, recently announced it has raised $6 million in Series B funding. The firm said the money would be used to fund its Asian expansion.
With the funding, the firm said it would expand its distribution network to enhance the accessibility and convenience of banking services in Indonesia, Hong Kong, and Malaysia.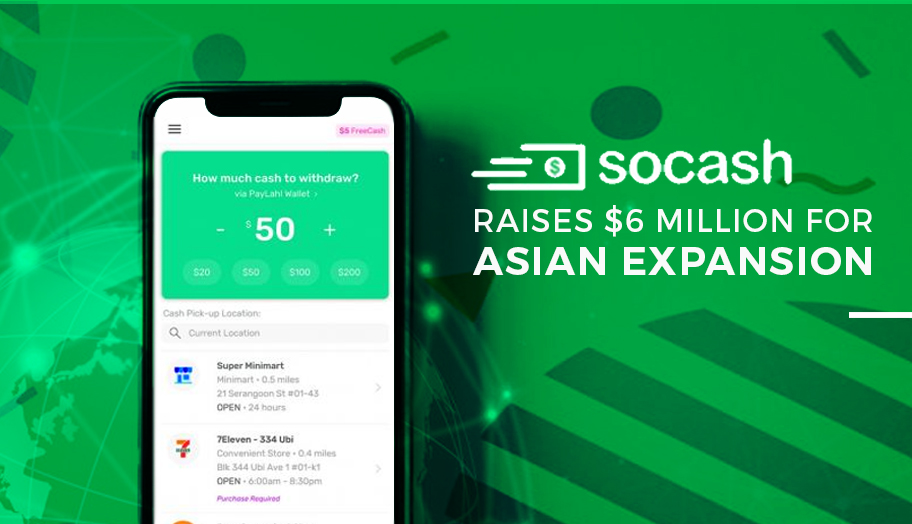 The Singapore-based firm said it has already secured the essential regulatory clearances in these three markets.
soCash is also expanding its team in all these markets to line with the expansion. It is also looking at forming partnerships to further scale in the region.
Japan's Glory Ltd. led the funding round. Vertex Ventures and SC Ventures, the innovation, investment, and ventures arm division of Standard Chartered Bank, also participated.
The startup was launched in 2018. It converts small businesses like retail outlets and cafes into ATMs, providing users with a more convenient way to get cash. Using the firm's app, customers don't even need a bank card or PIN number to perform this transaction.
Its technology connects directly into the banks' API, so users can place a cash order through the app and choose a nearby outlet to collect the cash.
Co-founder and chief executive of soCash Hari Sivan said the startup's network is well equipped to offer sales and distribution with flexibility and massive scale. He added that the startup's existing resources are capable of addressing the emergence of virtual banks and open banking.
Beyond withdrawing cash, soCash also enables bank customers to carry out other banking services such as loan applications at merchants using its mobile app.
Its cash network platform now compromises of more than 1,400 locations, including Asian retail chains such as 7-Eleven.
Along with the expansion, the fintech is also expanding its staff in the three Asian markets. It is also seeking for forming partnerships in the region.