Peer-to-peer (P2P) lending companies in South Korea are experiencing a record-breaking high delinquency rate, reports Xinhua. This comes after property development loans turned out to be unsuccessful.
Data from the sector shows that the delinquencies in 45 South Korean P2P companies were at 8.5% by the end of April. This is a surge from 7.54% in February and 7.07 in March, based on reports by Yonhap News Agency (YNA). The rates were 1.77% in April 2018 and 0.89% in April 2017. According to the Korea P2P Finance Association, the April 2019 rate is the worst performance of the sector since June 2016.
These rates reflect the segment of cash borrowed which have not been paid on time. The data includes those overdue for one month or more.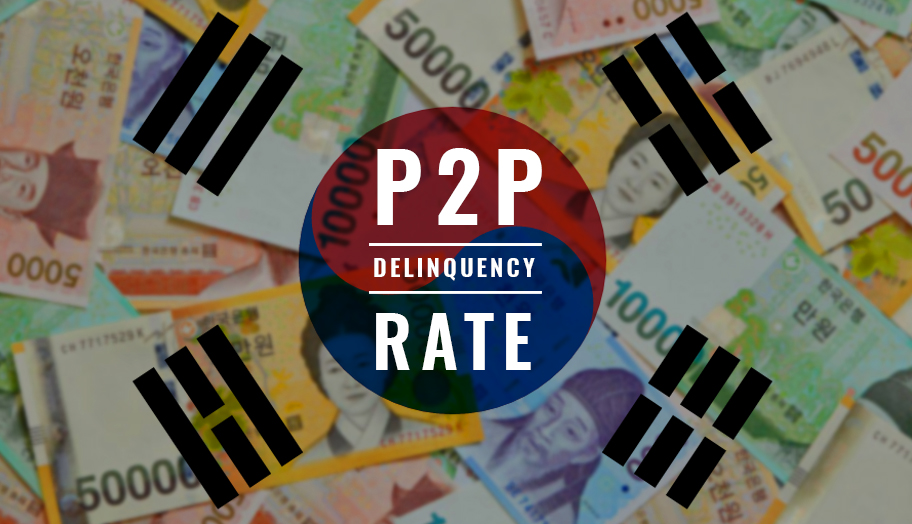 While almost 50% of P2P companies have reported a 0% delinquency rate. However, 8 of these firms has a record of 20% or over. These lenders directed their services to projects for property development.
The development industry has slowed down after the South Korean government imposed new rules intended to regulate speculative investments in real estate. This led to a decrease in home prices.
Peer-to-peer lending is an innovation in the sector that allows borrowers to connect with lenders through online services. This type of lending is usually conducted through social network services. Borrowers who can avail these financial services covering a wide range of potential clients including startup companies and private individuals.
This lending sector has been left unregulated as the legislation to regulate it remains in the country's Nation Assembly. According to YNA, financial authorities will be supervising P2P lending upon the passing of the regulatory laws. These laws are intended to address the abuses and misleading methods in peer-to-peer borrowing and lending.