Standard and Poor (S&P) Global announced Tuesday it upgraded its long-term investment grade credit rating for the Philippines, citing the country's "solid government fiscal accounts, low public indebtedness, and the economy's sound external settings."
In a report from ABS CBN News, the grade is raised to BBB+ from BBB A, taking the country closer to having a single "A" grade. This serves as the highest credit rating achieved by the government up to date, marking two notches above the minimum investment grade rating.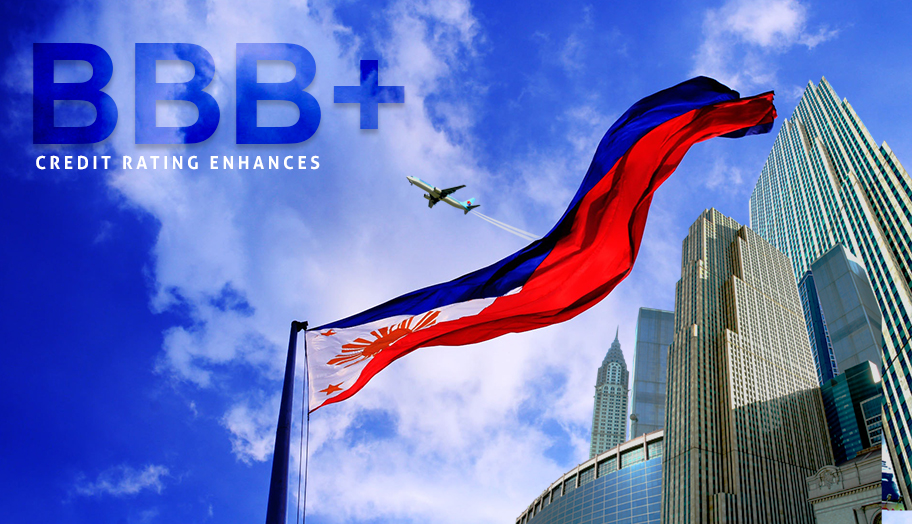 "We raised the rating to reflect the Philippines' strong economic growth trajectory, which we expect to continue to drive constructive development outcomes and underpin broader credit metrics over the medium term," S&P explained.
In a statement, Presidential Spokesperson Salvador Panelo said that the Palace is pleased with the report. "The economic team of the President has done a splendid job in putting the economic house in order and spearheading bold economic reforms, in cooperation with Congress, in bolstering the domestic economy, which is projected to become a top-25 economy," he said.
On April last year, S&P issued a positive outlook on the Philippine government. With its significant credit rating upgrade, S&P maintained a "stable" outlook, indicating that the given grade will remain in the next six months to two years.
Two days after the announcement, the local stock barometer is quick to climb back to the 8,00 level, raising the main-share Philippine Stock Exchange index (PSEi) to 48.85 points.
Papa Securities, a stock brokerage house, claimed that PSEi might even outdo March's 8, 032 level. "Resistance past this area would then be February's high in the 8,200 area which could hold in the near term due, especially with MSCI's announcement and rebalancing still coming up this month," the corporation added.