Indian domestic low-cost carrier SpiceJet announces its insurance offering for passengers in light of the virus pandemic. The newest offering to SpiceJet passengers is done in partnership with Go Digit General Insurance Limited via the Digital Illness Group Insurance Policy, reports the Financial Express.
The offer comes two months after domestic flights have been banned throughout the country and as private airlines are coping in the aftermath of the virus pandemic.
The SpiceJet and Go Digit insurance will reportedly cover a passenger's hospitalization for the said virus. The cover is valid for one year and will cover all types of hospitalization, including pre and post hospitalization fees, in both private and public or government hospitalizations, notes India.com.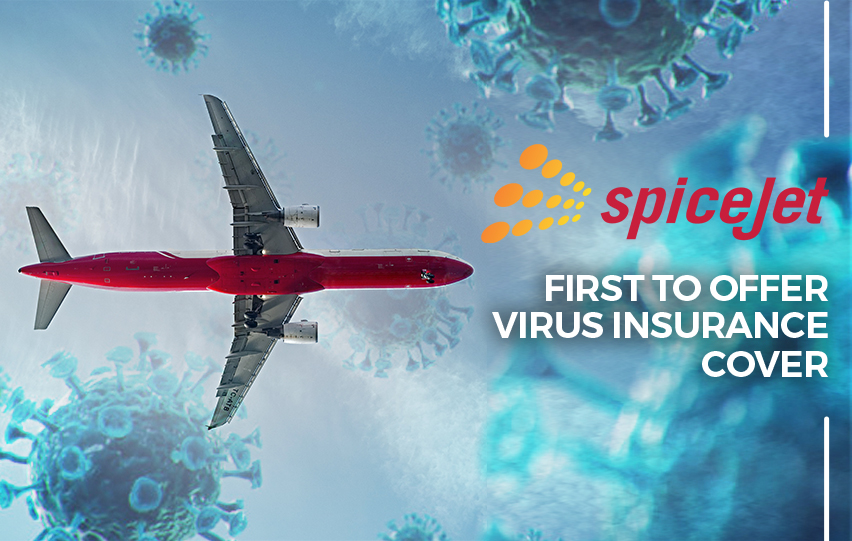 Premiums can be availed starting from Rs. 443 to Rs. 1,564 a year, including GST. Such amounts would already cover anywhere from Rs 50,000 and Rs. 300,000 for 30 to 60 days.
The industry-leading low-cost airline takes pride in offering comprehensive coverage, which includes tests and medication, consultations, and more for those being hospitalized after testing positive for the virus pandemic.
The coverage will also pose no limitations on Intensive Care Unit (ICU) charges and room rent and will remain in effect until the insured sum is in effect. Likewise, there will be a simple claims process that has a zero-touch policy, meaning Go Digit and SpiceJet will no longer require hard copies.
Individuals flying with the airline will also be given the chance to choose their respective policies based on their requirements.
In a statement, Business Traveller states that the chairman and managing director of the airline Ajay Singh said, "The insurance cover is not only affordable but is also valid for a one-year period. I would also reiterate the fact that air travel was and remains the safest mode of public transport and we have not seen a single case of transmission of coronavirus on a Spicejet flight."