Fizzy soda and sparkling water maker Spindrift has completed its largest single round to date, with a whopping $29.8 million, as the U.S. Securities and Exchange Commission (SEC) documented this week. This gives the company a total raised of $70 million since its launch in 2010.
While the soda and sparkling water producer hasn't yet responded to any comment request from news outlets, BevNet confirms that the latest investment comes amid a period of sustained growth for the Massachusetts-based company.
"According to market research firm IRI, the brand reported a 127.5% increase in retail dollar sales to $37.4 million for the 52-week period ending December 19, 2019, making it one of the largest startup brands in the category," BevNet reported.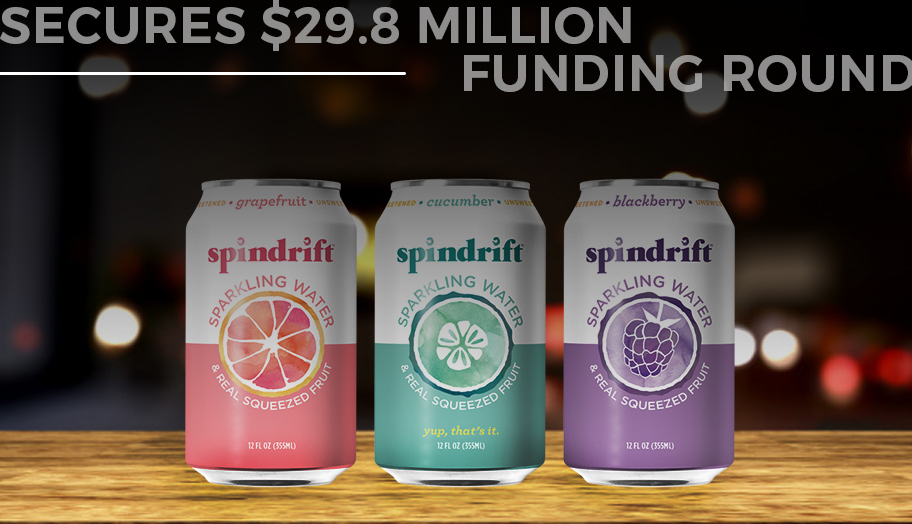 Founded by Bill Creelman, Spindrift is the maker of America's first sparkling water produced using real squeezed fruit. Among its products include drinks, such as Raspberry Lime, Cucumber, and Blackberry, as well as some signature cocktails. To date, the company is operating in varying locations nationwide and is up against big players in the industry, including LaCroix, VOSS, and Hint.
Previous investors that have participated in Spindrift's prior financing rounds included Almanac Insights, KarpReilly, Prolong Ventures, VMG Partners, and more.
The filing comes only a day after Spindrift's introduced its Pineapple flavor, which is scheduled to launch at Natural Products Expo West 2020 this week. The product signals that latest offering from the company since the introduction of its Lime flavor last year.
"There has never been sparkling water made with real pineapples — so we had no reference point for flavor," Creelman commented about the product. "Pineapples can be very rich and our taste profile is light and refreshing, so it took a lot of testing to get it right. We are thrilled with the round sweetness of Spindrift Pineapple and can't wait to hear what our community thinks."