Grasshopper Bank, a newly established national bank, has completed private placement offering, according to a release by its parent bank holding company, Grasshopper Bancorp, Inc. The release also said that the bank had received all final regulatory approvals to open for business.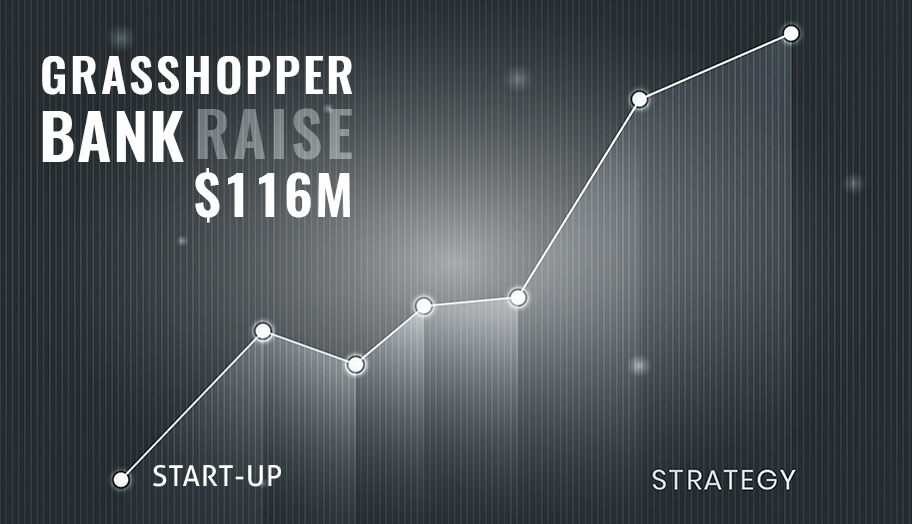 The private placement offering raised a total of $116.2 million following an earlier seed round that has raised $15 million linked to the chartering of the bank. The raised combined capital of more than $131 million is believed to be the most significant amount of capital raised for a start-up bank US history. Investors include major financial companies T. Rowe Price funds, Patriot Financial, and Endeavour Capital.
Grasshopper Bank becomes the first bank established by the Office of the Comptroller of the Currency in the Northeast in over ten years. It is also the ninth bank to receive a charter after the 2008 financial crisis. It is also the first lender that plans to use digital banking to the fullest in the commercial banking sphere.
The start-up bank will primarily serve New York's innovation economy companies. It will also focus on the thriving venture capital community as well as companies and communities in other major U.S. innovation economy centers.
The bank opened for business on May 13 to a specific group of entrepreneurs and venture investors. It plans to carry out a broader rollout of its services coming months.
Grasshopper Bank is one of a small number of commercial banks focusing on the innovation economy.  The lender brings to this market an advanced delivery platform that intends to surpass the types of delivery systems used by existing banks serving this market.
Judith Erwin, Grasshopper Bank CEO, said the bank is poised to deliver custom-designed banking services targeting entrepreneurial companies as well as their venture capital backers. Erwin's banking career spans for 15 years with leadership roles at Imperial Bank, Comerica, and Plaza Bank of Commerce.