The United Kingdom, which was devastated by Storm Ciara earlier this month, is anticipating insurance claims amounting up to £200 million. The Guardian cited a PricewaterhouseCoopers report which estimated the potential damage of the recent rains, which is expected to be aggravated by the on-going Storm, Dennis.
PwC partner and head of general insurance Mohammad Khan remarked that "it's still very early to assess an overall market impact as claims are still being reported to insurance companies." Nevertheless, the accountancy firm is projecting losses of between £150 to £200 million upon looking at the extent of damages to homes, cars, and businesses.
Khan also noted that Dennis could exacerbate the damages already inflicted by Storm Ciara. He said that the on-going rains "may cause severe flooding in some parts of the UK."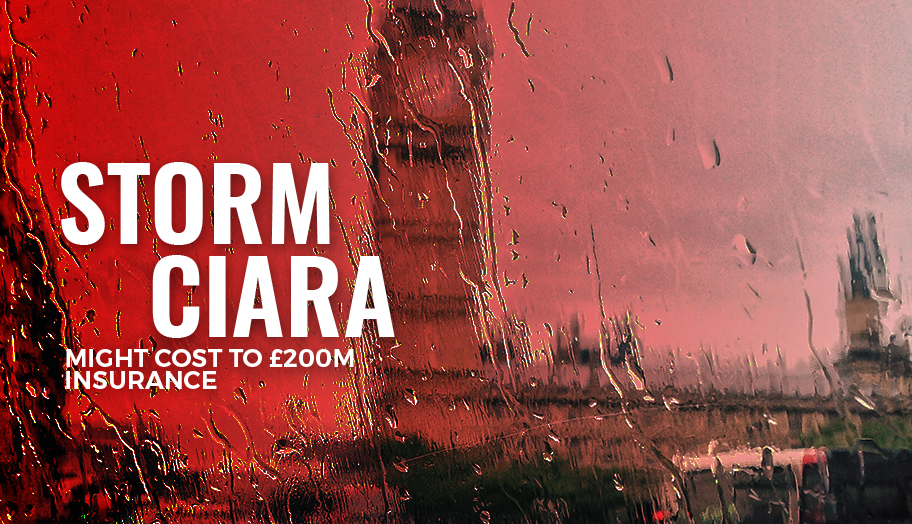 According to authorities, the current storm will bring rainfall of up to 140mm along with 80mph winds. This led the Met Office to put up amber rain and yellow wind warnings in many places in the country. The Office also warned against increased risks of flooding.
Meanwhile, there are already reports of insurance companies denying claims related to the storms. The Mirror reports the case of a woman being denied claims for her home and its contents as the insurer said that only structural damage will be covered. The estimated value of the belongings that were ruined by the storm is more than £10,000.
Aside from the UK, Ciara has also wreaked havoc in other parts of Europe, particularly in Germany, France, Switzerland, Belgium, the Czech Republic, and Austria. Germany has incurred damages estimated to fall between €1.1 and €1.8 billion (£910 million to 1.5 billion). A report said that the country's losses would be around 50% of the total damages caused by Ciara.