In an interview with a strategist at TD Ameritrade, CNBC found that the trade and investment firm saw an increase in millennial's investment in ExxonMobil since January. The strategist said that these investors have been purchasing stocks at the oil and gas company because of the "great yields" it has shown in recent years.  
TD Ameritrade chief strategist JJ Kinahan did not reveal exact numbers but he did note that Exxon's stocks are one of the most popular among millennials. He explains that this may be the case because owning Exxon shares seems like a "good play" for "at least a year or so."  
Kinahan remarked that this development is a "really interesting" one, especially as young investors are steering away from fossil fuel shares because of their environment-friendly ideals. CNBC noted that this decision is called ESG investing, which considers the environmental, social and governance effects of investment moves. This type of investment currently has a market worth $30 trillion and is projected to maintain its growth.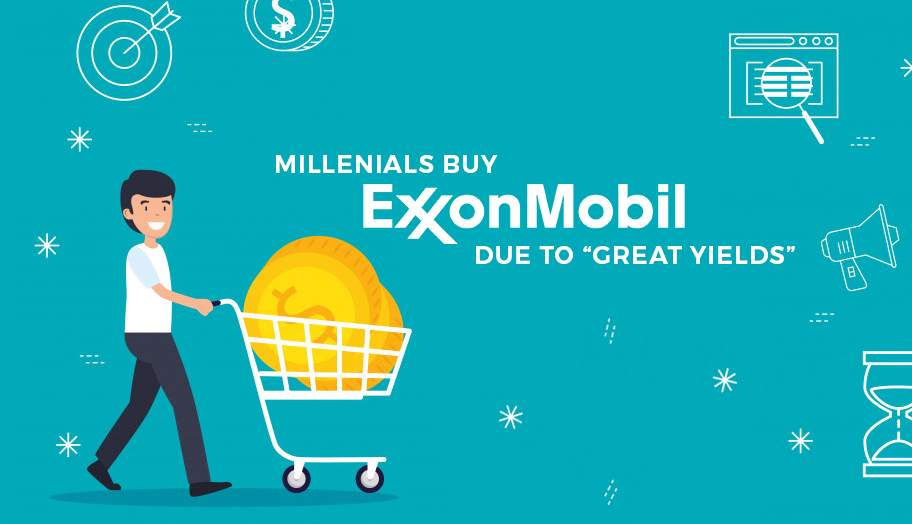 The report also stated that younger investors' inclination toward ESG investing is expected to continue this trend. However, CNBC clarified Kinahan's position saying that the strategist's comments on the network's Closing Bell feature "suggest the narrative has at least some tension in it." 
According to Kinahan, millennial's decision to invest in ExxonMobil is "about the fact that they think crude oil does have a bottom." Moreover, ExxonMobil stocks have been low for 52 weeks, which pegged it at $59.62. Its stock prices have dropped by over 14% year-to-date. He also noted that oil prices have fallen since January last year due to the coronavirus outbreak. 
Despite this, the company's yields proved to be great at 5.6% compared to bonds which currently shows 1.6% yields.