Payments provider Stripe announced Sunday, March 14, 2021, that it had successfully closed $600 million in a Series H investment round. Following this, the company's valuation soared to a massive $95 billion, making it one of the world's most valuable startups.
Stripe is an online payments provider whose software is being leveraged by many businesses around the globe to receive payments from customers, notes Bloomberg. It counts clients such as Amazon.com Inc., Instacart Inc., Lyft Inc., and Salesforce.com Inc. as some of its most valued customers.
This is the second time the payments firm has raised $600 million from its investors. Bloomberg reports that in April of 2020, Stripe had also managed to pull a similar feat, with Andreessen Horowitz and Sequoia Capital leading the investment round.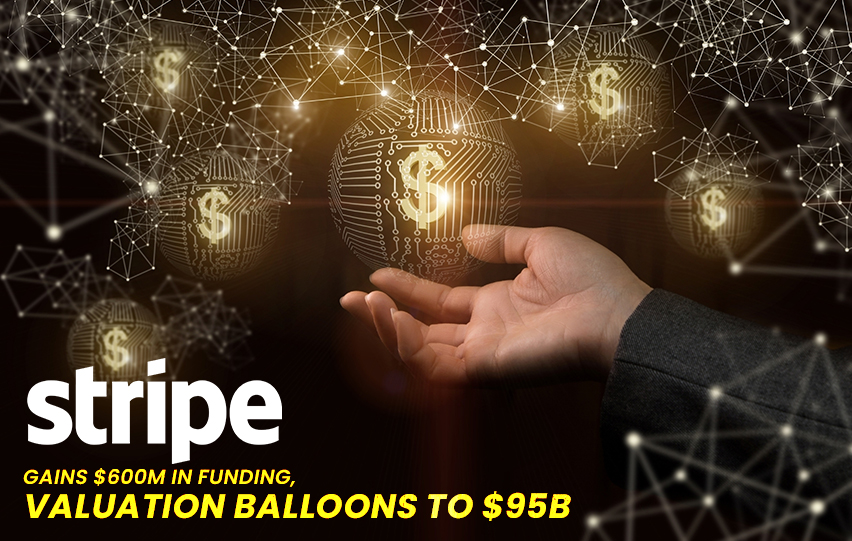 According to Tech Crunch, the Series H investment round was led by two major players in the insurance industry, namely Allianz through its Allianz X fund, as well as AXA.
Apart from the aforementioned, other participating investors who took part in the Series H funding round include Ireland's National Treasury Management Agency, Sequoia Capital, Baillie Gifford, and Fidelity.
Meanwhile, CNBC counts Elon Musk, the chief executive officer of Tesla, Peter Thiel, and Capital G, the late-stage investment arm of Alphabet as some of Stripe's previous investors.
Following the investment, Stripe intends to channel its funds towards expanding its growth in Europe, particularly in creating its headquarters. In addition, Tech Crunch states that it intends to add to its global payments and treasury network. As of writing, CNBC states that Stripe currently operates in 31 countries in Europe.
In a statement, Stripe President and co-founder John Collison said, "We're investing a ton more in Europe this year, particularly in Ireland. Whether in fintech, mobility, retail or SaaS, the growth opportunity for the European digital economy is immense."