The Thai Immigration Bureau recently announced that it will be implementing a policy requiring health insurance for applicants of one-year permits under a non-immigrant O-A visa. According to the Royal Thai Police Commissioner-General Chakthip Chaijinda, the new rule will be effective on October 31 this year, said The Phuket News.
With this policy, foreigners who intend to acquire a one-year permit to stay in the country while on an O-A visa must carry health coverage. Their insurance policies should be able to cover B 40,000 for outpatient services and B 400,000 for inpatient services.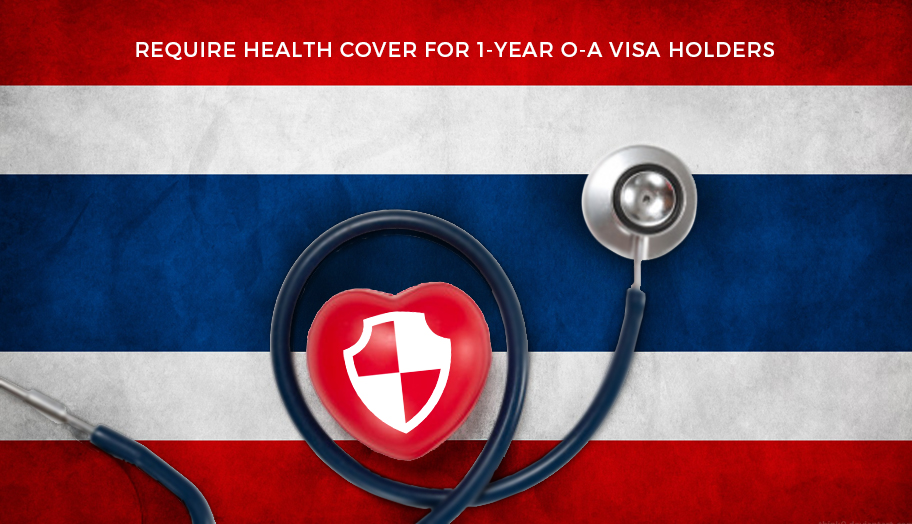 The announcement, posted on the Immigration Bureau's website, provided a list of health insurance policies that offer the required kind of coverage. The Thai General Insurance Association (TGIA) website directly connects applicants to qualified insurers.
Individuals who already carry such health policies from non-Thai companies can qualify for the permit given that the insurance meet the amount required.
"In case of retirement"
Phuket Immigration Deputy Chief Lt. Col Archeep Jaroensuntisuk told The Phuket News that individuals who are looking to retire in the country "must have evidence of receiving a monthly income of at least B 65,000, OR have B 800,000 in Thai bank account."
Should an individual present an account with B 800,000, the announcement said that the full amount "must remain in the Thai bank account for at least two months before the date of the application and at least three months after the application has been filed." Moreover, there the account holder must maintain B 400,000 throughout the year.
The new policies were implemented in pursuance of the amendments made to the then-existing Immigration regulations. The changes were made after the passage of a Cabinet resolution April this year, which indicates such actions.