Thrive officially launched its newest financial offering, the income-based credit offering called X1 Card in the middle of September 2020. According to Tech Crunch, former Paypal and Affirm founder Max Levchin and former Twitter COO Adam Bain are behind the Visa-powered product.
In a statement to Tech Crunch, Thrive co-founder Deepak Rao said, "The consumer credit card industry has been almost untouched by tech and has relied on the archaic credit score system. Max [Levchin], David [Sacks] and I have similar scores – that makes no sense!"
"We've reimagined the credit card from the ground up to have smarter limits, intelligent feature, modern rewards, and a new look," continued Rao.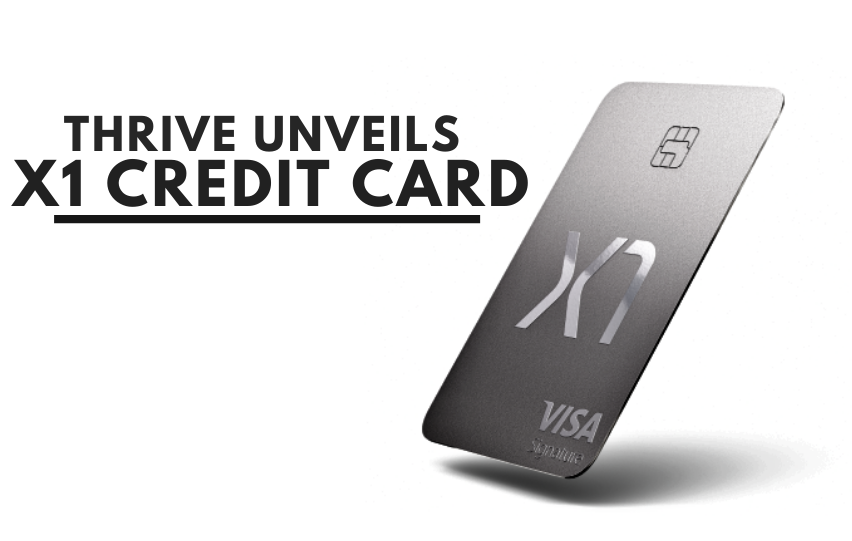 Offering something new to the market, the X1 Card is an offering designed to be based on the current income of applicants, rather than their credit score. In addition, this Thrive offering will also provide limits of up to five times higher than other products on the market.
Apart from the high credit limit compared to traditional cards, this limit can grow and adjust accordingly if cardholders get a promotion or an income increase, notes Tech Crunch.
Business Insider states this could be a gamechanger for many individuals, particularly students and people who are new and are looking to build their scores.
Among the notable smart features launched by the company include a virtual card number provision that is uniquely generated and will auto-expire, making it a great solution for online purchases.
Business Insider reveals that the aforementioned feature will help prevent the product from being automatically charged.
Moreover, the offering also comes with a subscription-cancellation feature that easily and seamlessly allows cardholders to unsubscribe from their current subscriptions.
Besides a sleeker and heftier look,  also comes with a competitive rewards system where it provides twice the rewards points per $1 on purchases using the offering. Those who spend more than $15,000 per year are eligible to gain 3x the points.
A balance transfer fee of 2% and a variable APR of 12.9 to 19.9% will be given depending on the individual's creditworthiness.
As of writing, Business Insider states that the X1 Card is slated to arrive in the winter of 2020.